Where Your Business is at the Core
The countless international operations who have expressed interest for 
Business Centres in Malta
 has boosted development in the
commercial property
market which has now matured to a more competitive standard when compared to international offerings.  Following a healthy rise in this demand for quality
serviced offices
– apart from regular
office space
– those looking for 
business centres in Malta
will be happy to know that there are a select number of such developments available for companies evaluating various practical and cost-effective solutions when setting up a business on the Maltese shores.
With its attractive tax incentives, skilled labour force and healthy business environment, Malta's
location
and climate make it an even more appealing option as a business address. The islands benefit from being strategically located in the heart of the Mediterranean and frequent flights to major European cities – most which are only a few hours away – are available round the clock. These great qualities, amongst many others, have helped attract hundreds of international operations to establish their headquarters or branch offices at business centres in Malta.

Why should you set-up in a Malta Business Centre?
Business centres offer a working environment that is difficult to match when compared to most of the regular office space offerings in Malta. They've set a bar that is just too high to compare to. The flexibility, technology, and features offered make them an ideal choice for contemporary companies operating in industries like Igaming, aviation, tech, and finance sectors. Business centres give off an overall business-like and corporate feel that is especially felt in the communal areas like reception halls, meeting rooms, and similar facilities. This feature alone is often enough to help elevate the image of the tenants/occupants within the centre, adding more value to their brands. This value is multiplied even further when industry leaders and well-known companies happen to share the same premises.   Their combined presence creates a synergistic value at the Business centres making more desirable addresses simply because of the number of industry leaders present within their modern structures.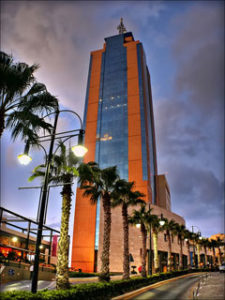 As professional as it may be (and feel), a 'corporate look' may not be everyone's preferred choice.  In fact, several modern businesses and companies may prefer to take a more laid-back approach when it comes to their work environment. This is where an aspect of a Business Centre's greatest advantages gets highlighted.  Such modern office buildings offer their tenants endless flexibility and a wide range of finishes are available to suit the requirements of their companies. With such a flexible set-up, occupants are given a blank canvas when considering their office layouts and design. They may opt for 'standard' finishes, or they may elaborate further and personalise their space to the limits of their imagination. Office space may be laid out with an open layout, cubicle style or a mix of both, and facilities can easily be moved around as needed. Occupants can design spaces with their operation's primary objectives in mind, enjoying all the freedom they could wish for. This gives rise to opportunities that may be somewhat limited in more traditional offices.  Meeting rooms can be moved around, rest-rooms can be equipped with showers, and enlarged or reduced in size as needed.  Furthermore,  data/energy, fresh-air inlet/outlets and climate control are a breeze to relocate so when changes take place in a company that may require changes in the layout, theses may be addressed without the need of seeking a new office building that may be needed in order to implement the new requirements.

If not much customisation is required, business centres in Malta can also offer available office space within days or weeks at most. This is an invaluable asset for operations that need to make swift relocation arrangements in order to reduce downtime, delays and who may want to avoid large CAPEX bills in order to move into a new commercial property.
This flexibility extends itself and is especially invaluable to small operations that may use the space infrequently, and whereas bigger setups like regional branches or support centres may require entire floors with accessibility round the clock, seven days a week.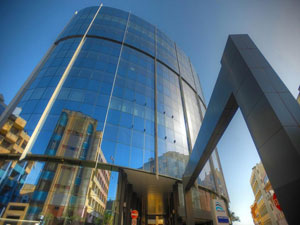 Technology is where Business Centres in Malta really excel. As standard, most business centres offer fibre optic internet connections, interconnected underground car-parks, backup power, climate control, and a host of 'smart' features for remote access, monitoring and administration. They enjoy solid networking infrastructures and effectively deploy technical support whenever the need arises.
Business centres in Malta are located in the main commercial hubs around the island. This is a practical advantage as they are easily accessible, by public or private transport and they're also close to residential developments, fitness centres, retail outlets, and practically all the services one may need. This helps in greatly reducing the commuting time needed, for example, to get from work to home, the beach, restaurants or the gym.
Business centres in Malta are popular with a range of international operations related to Aviation, iGaming, Financial Services, Information Technology, and Trading companies. Being part of a business centre in Malta ensures that an operation will be joining a good neighbourhood, often featuring top brands in their respective industries.

Business Centres in Malta. A viable option?
When considering all the benefits and features for their occupants, it is hard to ignore business centres in Malta as a viable business environment. If a company absolutely needs an entire package made up of an impeccable office image, an efficient support system, contemporary design, cutting-edge technology, and an elevated corporate feel, there are hardly any eligible options to their companies other than a business centre in Malta.
Such office buildings have come a long way in the last decade and a selection of quality properties are now available and strategically located around the island. This has resulted in a generous selection for startups and relocating operations when evaluating suitable office space. If you'd like to discuss your requirements, and how they may be met quickly and effectively, get in touch with us right away.  We're the no.1 Commercial Real estate agency on the island and we keep your interests as our top priority throughout your search for quality office space.
Some of Malta's Top Business Centres include
We may offer many more solutions with the vast offers available on the commercial real estate market. Let us know your requirements and we'll handle the rest.

MaltaOffices.com offer the best Commercial Real Estate solutions in Malta's top Locations. Get in touch today.