Ta' Xbiex, a #1 location for offices for rent and for sale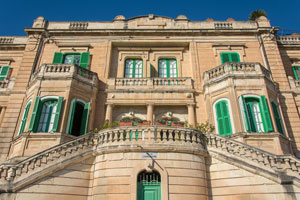 Ta' Xbiex Office Space for Rent and for sale are two of the top commercial property requests in all of Malta's commercial localities. 
The seaside town of Ta' Xbiex borders Msida and Gzira and is located directly opposite the capital city of Valletta – whose magnificent fortified bastions are in full view from the Ta' Xbiex waterfront.  Situated in one of the most central parts of Malta, this fishing village of the days gone by is now better known for the Yacht marina which goes almost all along the town's border.
Ta' Xbiex Office Space Neighbourhood
Ta' Xbiex houses a large number of embassies, including those of Egypt, France Italy, Austria, Greece as well as the British High Commission.  The now commercially bustling town also provides Ta' Xbiex office space to hosts of insurance firms, law firms, igaming companies and offers housing in the form of traditional residences as well as ultra-modern high luxury apartments.
Premium Ta' Xbiex office space has a primary focus on the Marina which is the most predominant feature of this area – also famous for the beautiful sunrises one can enjoy from the Ta' Xbiex beach.
Ta' Xbiex Offices Rental Highlights
Often referred to as the 'Future Park Lane of Malta', Ta' Xbiex office space for rent is ideal for new businesses and companies relocating to a more suited and more centrally located commercial property.  New, modern office blocks with several floors of office space and underground parking are available.  Most of the recently developed commercial properties and Ta' Xbiex office space have been planned with contemporary layouts making this an ideal location for operations who are looking for a flexible setup.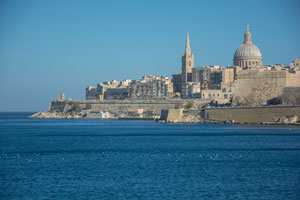 Ta' Xbiex Offices for rent offer numerous advantages for commercial use, amongst the Town's many advantages are the affordable residential facilities in the neighbouring towns of Msida and Gzira.  A number of café's, fast foods, snack bars, and sea-side restaurants also help to increase the attraction of this commercially viable town.  Excellent public transport links are also available to and from the area, providing a good connection with Valletta, as well as neighbouring towns, and other cities in the vicinity and further apart.
Ta' Xbiex Offices for Rent
Commercial properties and Ta' Xbiex office space for rent are available for organisations looking for a central and well-equipped town along the Maltese waterfront.  If you think the area is of interest to your business, consider leasing out an office in Ta' Xbiex – there are some highly adaptable office spaces available to fit most of today's modern organisation's requests.
Frequently Asked Questions about Ta' Xbiex
What types of companies are Ta' Xbiex offices for rent popular with?
It is a popular town for company offices in the following industries:
iGaming companies
Government & Embassies
Insurance
Banking & Finance
Yachting & Marine
What types of Offices are available for rent in Ta' Xbiex?
Ta' Xbiex offices can accommodate a wide range of requests.  They can vary in type from small serviced offices for teams as small as one person up to eight or nine people, or if needs be, they can cater with entire business centres spanning several thousand square metres.
The main office types in Ta' Xbiex are the following
Coworking spaces
Serviced offices
Retail Offices
Custom Offices 
Executive Offices and Suites
While Floors in Office Buildings
Business Centres
Seafront Villa Offices
Heritage Commercial Buildings 
Are Ta' Xbiex Offices up to Modern Spec?
With several thousand square metres of offices in Ta' Xbiex, clients looking to rent or buy offices in this seaside town are spoilt for choice.
The spec level of the offices is generally reflected in the price and Ta' Xbiex offices may offer everything from Ultra-Modern office space for rent or for sale, to some relatively basic office solutions.  It really depends on the rental price per square metre that the office is being offered for.
Having said that, the majority of the offices in Ta' Xbiex tend to be above average in the finishes and specs department and most include the following features:
Network Cabling
Double glazed apertures
Modern flooring
Lifts & Elevators
Air-conditioning
Soundproof partitions
Parking solutions
Energy-saving lighting
The upper-end offices in Ta' Xbiex may also offer the following welcome features
Manned reception / security
Stand-by generator
Underground parking facilities
Raised Flooring
Fresh-air systems / Heat Exchangers
Server Rooms with dedicated air-conditioning
Building management systems
And of course these features are topped up even further with the most premium spaces being situated on the seafront and benefitting from views of the Manoel Island Marina, as well as the Valletta Bastions – a true sight to behold.
Will the landlord customise the Office to my requirements?
If needs be, yes!  Most of the office space for rent in Ta' Xbiex has been customised according to client specification.  In most cases, the landlord will be happy to take care of any of these changes in order to make your company feel right at home.
Some of the popular requests that tenants have include
Changes to the layout
Installation of partitions
Relocation or addition of AC units
Installation of Fresh Air systems
Creation of meeting rooms, video conferencing rooms
CCTV systems
Raised Flooring
Carpet tiling
Soffets
Additional bathrooms & Showers
Keyless entry
And the list goes on…
As long as the timelines are realistic and an agreement is reached on how the customisations will be funded, the sky is the limit when it comes to office improvements and additions.  Landlords are more than happy to help.
In some cases, landlords may have already done some improvements using their own team of suppliers / construction companies in the same office, or possibly in an other floor of the office building.    Thus usually helps to reduce any surprises or delays that may come about if the tenant had to try to take over the project management themselves.
Looking for Ta' Xbiex Office Space? Request a callback and we'll get in touch.
Ta' Xbiex Offices for rent and for sale happen to be one of our strongest product offerings.  We receive a large number of requests for offices in this location thanks to its popularity, and convenience.
We also happen to have a sound working relationship with numerous clients that favour Ta' Xbiex and who we have been working with for many years.  
These qualities enable us to present our clients with a fantastic selection of opportunities for Offices in Ta' Xbiex.  Be they clients looking for offices for rent or for sale, or on the supply side if they're owners looking for a sale of lease of Ta' Xbiex offices.
If having read the information above, you've come to conclusion that Ta' Xbiex Office Space is the solution for your company, get in touch with our team today.  We will find you the best fit of Ta' Xbiex offices for your company.