Experience Office Life in a Seaside Town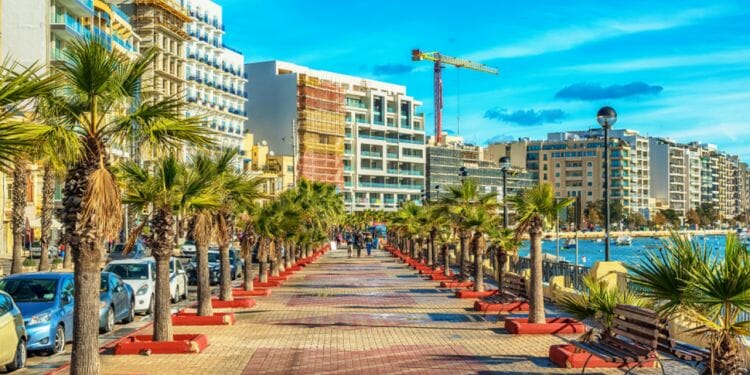 Sliema office space for rent and other commercial property for rent are usually sought after by operators in the online gaming industry, aviation and various operations in the financial industry.  As a result of Sliema's popularity, there have been many businesses that have set up their operation in this bustling town within the various hi-tech Sliema Business Centres, and Sliema Office blocks scattered across the sub-districts of this popular seaside locality.  This has led to a somewhat limited supply of quality commercial property and office buildings, or offices for rent in Sliema that are readily available for occupation.
Operating exclusively on Offices in Malta since 2012, we hold Malta's largest inventory of Sliema Offices for Rent and are available to take you on a visit to evaluate the best solutions for your company.  We can offer you the offices that closest suit your needs, without wasting time on lesser properties that are not quite what you're looking for.
We cater to requests ranging from single workstations to multiple floors within business centres, so no request is too small or too big for our attention.  Get in touch with us so we may assist you in your search for quality office space in Sliema.
Sliema Office Space Listings
Choosing Sliema Office Locations
For those businesses who are considering whether or not to rent offices in the trendy town of Sliema, or possibly those who are ready to go a step further and invest in buying an office in Sliema, it may be helpful to note that the most popular area of the town is known as the 'Strand' or the 'Ferries' and it overlooks Manoel island and the capital city of Valletta.  This popular stretch of seaside Maltese real estate is where the crème de la crème of Offices in Sliema (and other commercial properties) are located.
Notwithstanding all it's benefits and attractive features, businesses looking to set up their operation in a Malta Office often come to realise that Sliema Office Space is not as readily available as one may wish – and not as straighforward either.
Companies that are moving offices don't necessarily release their offices immediately and our close ties with many office tenants and landlords ensures we have a finger on the market pulse to provide our clients with the most up to date inventory on the islands.
For those who are not as well connected or working through a reputable commercial real estate broker, looking for Offices in Sliema may result in long waiting times for new office blocks to be completed, as their completion date may not be in line with the timelines of the company that is looking for an office space to call their corporate home.
Being such a popular locality, Sliema also comes at a premium when compared to less popular destinations – and rightly so.  It can offer a lifestyle that many only dream of, and its easily one of the most desirable/talked about destinations in Expat communities around the islands.

Seafront Offices in Sliema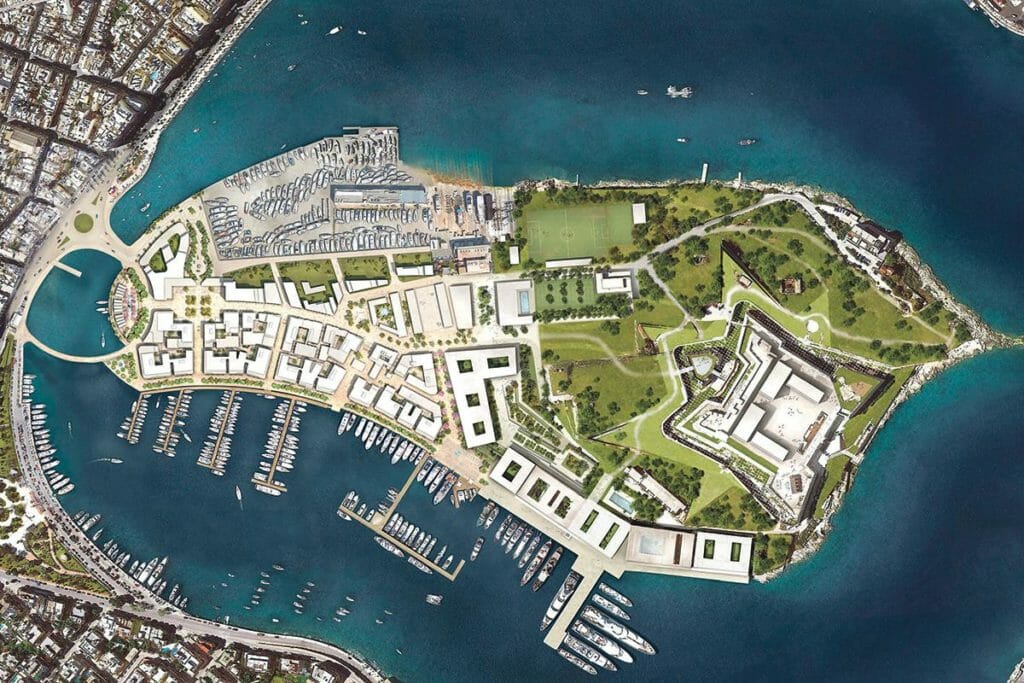 Situated along with one of Malta's most scenic coasts, some Seafront Offices in Sliema can offer views of Manoel Island, providing a green and limestone backdrop to Sliema Creek, the stretch of the sea inside the harbour where ferries take-off thousands of tourists every year to nearby locations like Valletta, for harbour cruises, and island cruises that go as far as Comino and Gozo.
Valletta views and Bastion views may also be enjoyed from offices on the Sliema Strand, or the Ferries (as it's also known and referred to).  The South-facing, Seafront offices along this part of Sliema's coast are some of the most popular and most in-demand offices all over the island.  Apart from being popular because they're in Sliema they are also highly sought after because south-facing offices offer the brightest and longest duration of natural light throughout the day.  This is a feature that many companies look for – Natural light always seems to come up as one of the most important qualities for offices for rent in whichever part of the islands.

Tigne' Seafront Offices & Offices at the Tigne' Point
Along the Sliema Strand, Tigne Point also offers a fantastic close up of Valletta and the Bastions that enclose it.  Business centres in this part of Sliema command some of the highest rates per square metres in all the island.  The peninsula – on which The Midi project known as 'The Point' has been developed – turned into a bustling 'city in a city', where a shopping mall and a luxury lifestyle development have brought about lots of investment to the area.
It is no surprise that the office blocks, and seafront offices in Sliema slong this stretch present some of the best views, and cutting edge technologies and are in high demand with long waiting ques that only the most established and premium companies may consider expressing interest in.
Most of the companies that occupy offices in these areas are operators in the Online Gaming industry, Technological companies, Finance companies, Banks, and Aviation companies.

Qui-si-sana Seafront Offices
Back to back with Tigne Seafront is a Stretch of coast in Tigne' known as Qui-si-sana.  This North facing coastline offers open seaviews as far as the eyes can see.  There is a limited selection of offices for rent available along this part of Sliema that have traditionally been used by operators in the financial sector, as well as gaming companies, and real estate operators too
Qui-si-sana connects to Tower Road, which is easily Sliema's most popular and another one of the most desired addresses in all of Malta when it comes to Sliema offices for rent.  Tower road is associated with up-market properties, and families and companies kept in high regard.  The seafront buildings that are scattered along Tower road offer impressive views of the sea, with a rocky beach that starts from Tigne and goes all along the Sliema seafront, offering lots of hangouts and places for residents and visitors to enjoy during their off time.

Lifestyle Offices in Sliema for your employees
Having a beach so close and accessible makes Sliema a strong contender in the search for best offices in Malta.  Workers in Sliema Offices love the fact that they can go from work-mode to beach mode within 5 to 10 minutes as most offices and office blocks are located very close to the sea and the many beach clubs, bars and lidos located in these areas.
Being a popular tourist destination, Sliema also offers many entertainment options and is a popular cafe spot for locals and tourists alike.  Office workers tend to enjoy this variety of cafe's during their before getting to the office, during their lunchbreak, or for after work drinks.  It's just so convenient, and everything is within walking distance.
Fitness fans will be happy to know that Sliema enjoys one of the most active communities in the island, and many office workers make use of the gyms in the area, together with the many outdoor facilities available – the most popular being the promenade where thousands of people go for their daily walk or jog at all hours of the day.

As mentioned above, the benefits that Sliema commercial real estate offers, namely being – it scores highly with employee satisfaction – it comes at a price.  Sliema is considered amongst the costliest of the office solutions available on the islands, and whilst offices in the charming Sliema backroads are not as costly as the ones on the seafront, they're still priced higher than most of the offices on the rest of the islands.
Having said that, some companies argue that being at a disadvantage when it comes to hiring human resources can prove costlier than rent.  And if a quality office in Sliema will bring human resources knocking at their door, then the investment in a premium or luxury office in Sliema is worth the higher rental cost.
Companies who are looking for most cost effective solutions may opt for other commercial localities.  Some popular alternatives are Gzira Office Space, and Msida Office Space for the more cost-conscious.  For those looking to set up a small operation, Serviced Offices may be an option.  This would help alleviate the set-up costs associated with starting up an operation that would help the company focus on running their operation rather than setting up an office in the crucial start up phase of their business.
Some of the better known companies and brands that hold/have held offices in Sliema & types of commercial property include:
Sparkasse bank
CommBank
BetClic
Mr. Green
Vodafone
Bet365
Pokerstars
Hero Gaming

Working in a Sliema Office
Sliema is one of the most popular towns in the Maltese islands and as a result Sliema Office Space to let is the most desirable commercial property on the Maltese islands. Apart from the reasons listed above, another reasons may be that of convenience for retail.  Sliema is home to many big clothing brands & high-profile organisations.  The seaside town also features many cafe's where shoppers and residents may enjoy their favourite snacks and beverages whilst gazing over fantastic sea-views with the magnificent Valletta fortifications as a backdrop.
Sliema provides businesses with many advantages.  The daily traffic that makes itself to Sliema results in a very high profile location for shops, and sellers.
Sliema also offers many residential dwellings, making it an ideal location for people who want to live close to their workplace, and vice versa.
Most notably though, the sun and all activities related to it tend to be a major draw for Sliema.  A well known town amongst beach lovers, Sliema flat, rocky shoreline is a prime spot in the warm summer months.  Whether it's for drinks at a beach bar after work, to spend a day relaxing sea-side, or to explore a sunken wreck at the seabed, Sliema expansive shoreline can be enjoyed all year round.
Call us to find out the best offers we have for Sliema offices for rent.