The bustling town of Mriehel certainly won't be one of the first things to appear in your Google search on Malta. However, you shouldn't let search engine mechanics put you off this up-and-coming Maltese location. This is especially true if you happen to be looking for prime office space in Malta.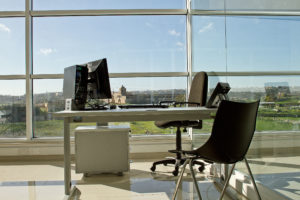 A stone's throw away from Malta's largest town, Birkirkara, Mriehel houses the highest concentration of finance-related companies on the island. It is home to the MFSA, Malta's Financial Services Authority, as well as several key financial services providers who are headquartered here, including Bank of Valletta and HSBC Bank Malta.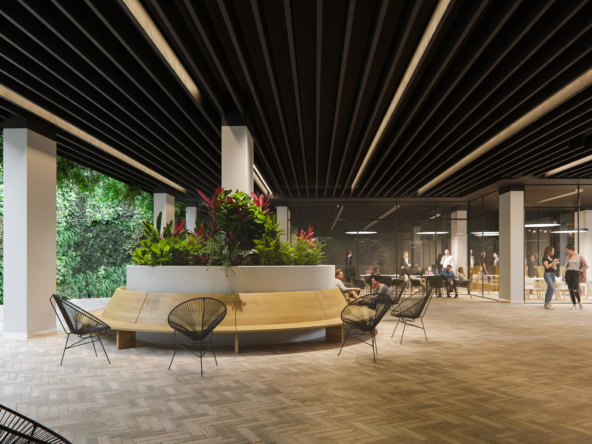 Featured
Baths:

150

10000

m²

4000

m²

Ext. Area m²:

1000

Business Centre, Office, Serviced Offices, Traditional Offices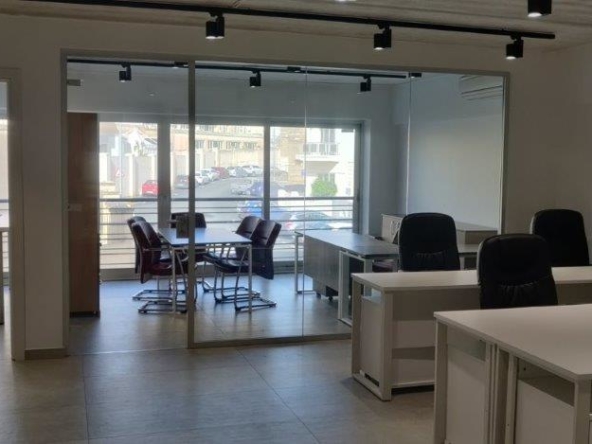 Bath:

1

72

m²

Office, Serviced Offices
Featured
Bath:

1

72

m²

Office, Serviced Offices
Benefits of Mriehel Commercial Offices
If centrality is an important factor when deciding on where to base your offices in Malta, we'll put it in perspective for you. Being a small island, nothing is really very far away in Malta. Mriehel is quite easily accessible both by car as well as by public transport, with major bus routes passing through the town. Malta International Airport is just a 15-minute drive away while Malta's capital city, Valletta is some 10 minutes away. Its central location is certainly what has attracted both local and international companies to set up here. Moreover, many business centres have car parks onsite with both internal and external spaces available.
In the past, Mriehel was predominantly home to a cluster of organisations that were focused on the industrial services as well as quite a few factories. While the Mriehel Industrial Estate still houses these kinds of businesses, Mriehel as a town has evolved to house more companies from a vast array of different sectors over the years. In fact, it is now known as the Central Business District, attracting companies from a variety of industries, such as to IT, Finance & Investment, Aviation, Insurance, Advertising and the legal profession.
Formally known as the Mriehel Enterprise Zone Foundation, this initiative was set up earlier last year to embellish the area further and attract more foreign investment. Better traffic management and regeneration of the area to include more open spaces and pedestrian zones are currently in the works.
Probably one of the major benefits of having office space in Mriehel is the fact that it is much more affordable than more popular towns such as Sliema and St. Julian's and provides more value for money. Modern office space may be rented out at around €160 per m2 per year.  For shorter-term operations, solutions, a workstation in a serviced office may be leased from as little as €350 per month with multiple offerings and flexible terms that will suit all kinds of businesses.
Types of Office Space One May Find in Mriehel
Of course, different organisations will require different types of office space to conduct their business operations. Fortunately, Mriehel provides a diverse offering that includes fully serviced offices and executive business centres.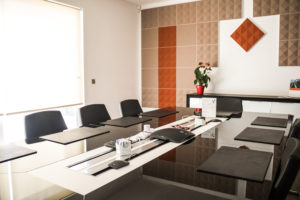 Business Centres and serviced offices go beyond the provision of physical space itself to also include additional amenities and services that would be useful to any organisation wanting to get set up and running as quickly and smoothly as possible.
You can expect access to business support services such as:
Secretarial and administrative support
Broadband internet access and WIFI
Local and international mail handling services
Photocopying and printing equipment
Commercial cleaning services
Meeting room facilities
Use of Kitchen and Common Areas
IT support staff
Audio visual equipment
Business centres and serviced offices in Mriehel also often come fully equipped with lifts, air conditioning, receptionist and security personnel, 24-hour building access and are continuously monitored by a CCTV security system.
Why Choose an Mriehel Office Space
Flexible rental terms are a possibility for many furnished office spaces in Mriehel, so it doesn't matter if you're planning on staying for a month or a year. Choices vary from single offices to whole floors as well as tailor-made solutions to accommodate your specific business requirements. Open floor office plans have become widely popular for numerous organisations worldwide, and Malta is no different, with many office spaces based on this kind of structure.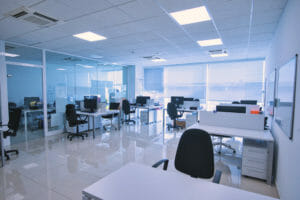 Alternatively, some business centres also offer the option of co-working spaces, shared office space and hot-desking packages for those looking for something less permanent. What's more, several cafeterias, bistros and shops pepper the town, so you won't have to travel very far to get a bite to eat or do your grocery shopping.
If you're interested to learn more about office space in Mriehel, get in touch with a specialised commercial property agent to help you find that perfect match.