The Ins and Outs of Commercial Real Estate in Malta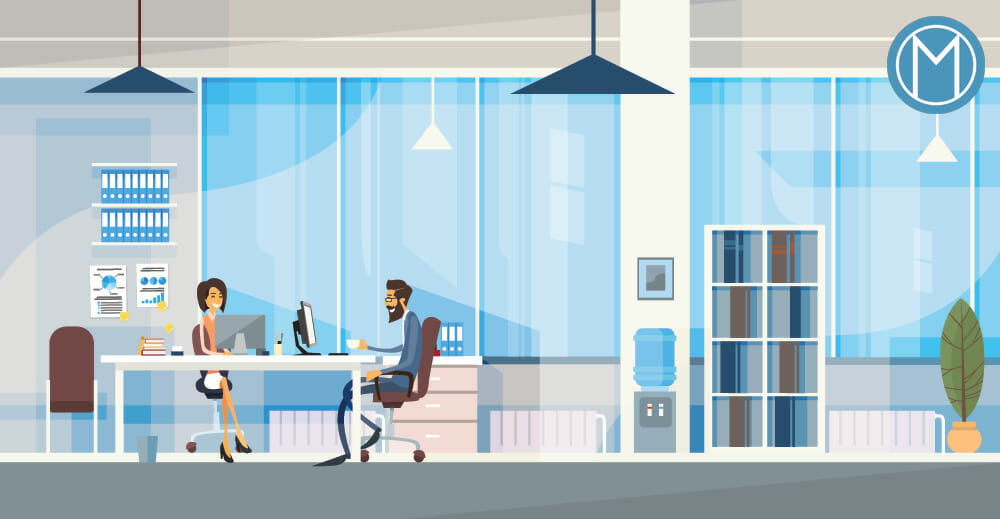 Commercial Property has come a long way in the last couple of decades. Malta has gained a well-deserved reputation as an international commercial hub and is a popular destination for all sorts of commercial activities old and new and in various industries.
A sound and healthy economic growth, commercial property market, education system with a focus on emerging technologies – whilst preserving traditional practices – have all ensured that the market environment is suitable for international commerce and workforce is as skilled, as it is adaptive.
This philosophy has ensured our competitiveness as a global contender for international business, for which regulated commercial properties are requirements as per the local regulating body – the PA.
If you're looking for commercial real estate in Malta, this is a good place to educate yourselves about the various and most prevalent commercial property categories that we may assist you with during your company's search for quality property on the Maltese Islands.
No1. Commercial Property Agents in Malta
Commercial Category C – Tourism & Leisure Activities
Commercial Class 3A – Guesthouses & Hostels
Commercial Class 3B – Hotels
Commercial Class 3C – Assembly & Leisure
Commercial Class 3D – Marine Leisure
Commercial Category D
Commercial Class 4A – Financial, Professional & Other Offices
Commercial Class 4B – Retail
Commercial Class 4C – Catering / Food & Drink Establishments where no cooking is allowed
Commercial Class 4D – Catering / Food & Drink Establishments where cooking is allowed
If you landed here following a search for 'Commercial Property in Malta', chances are that A) You're looking for commercial property for rent or for sale, or B) You're looking to rent out or sell your commercial property.  You've landed at the right place, we can help either way.
No.1 Commercial Property Agents in Malta
In operation exclusively on the commercial property since 2012, we've dealt with a multitude of commercial property requests ranging from single workstation requirements in co-working spaces to transactions involving entire business centres at full occupancy with multiple floors of office space rented out.
Our systematic approach involves hearing out the client's requirements to qualify their exact criteria and match it to the commercial property options in our database.  Following an evaluation of our client's request and situation, we present the commercial properties that we feel are the closest match and organise a live viewing as quickly as same-day, or next-day – depending on the client's specific requirements and availability.
We are often praised by our clients for our speed and efficiency during the commercial property selection process as it saves our clients valuable time and offers a streamlined process from property evaluation, to negotiation and agreement signing.
With offices, in particular, we also offer our clients a service that goes a step further as we also provide support with offices finishing and furnishing.  We achieve this by adhering to the client's specs and implementing their vision through our network of commercial property finishing suppliers who are more than happy to take on projects that fulfil our client's demands.
As commercial property letting & sales experts, we are fully aware and sensitive of the fact that downtime and missed deadlines can cost a company very dearly, so we ensure that timing is adhered to at every step of the process.  From property evaluation to following up with prospective tenants, landlords, negotiation of terms, lease agreement reviews, signing and transfer of funds.
Commercial Category C – Tourism & Leisure Activities
This section of commercial real estate in Malta falls under 'Category C – Tourism and Leisure Activities'.  This is further sub-divided in to a number of classes denoting the individual use of each one, namely:
Commercial Class 3A – Guesthouses & Hostels
This Class denotes the use of the commercial property for tourism activities on a small to medium scale and comprises of properties that would be suitable to be used as Guesthouse, Palazzino's, Boutique Tourism Accommodations, and Hostels.  Apart from the permits and classification imposed by the Planning Authority, operators who hold a Commercial Class 3a license will also fall under the Tourism Authority in Malta.
By definition, in Malta, the term Guesthouse is specifically a commercial unit that is in a building or part of a building and has its own/independent entrance.  The rooms of a guesthouse must have the appropriate furniture and furnishings; yet bathrooms and sanitary facilities
only need to be provided at a ratio of at least one bath/shower for every 10 persons or one bath/shower per floor.
The term Boutique Tourism accommodation is often used to refer to an elegant, up-market or chic hotel (and in some cases – a guesthouse) that features less than 100 rooms and is situated in an urban environment. The vast majority of commercial properties in Malta that have become licensed and classified as boutique tourism accommodations comprise of up to 20 rooms and provide a highly personalised service to their guests.
Hostels in Malta are distinguished by the definition of any building in which accommodation, ancillary services and amenities of a basic standard are provided for the public by common management, and are therefore considered a grade lower than Guesthouses and/or Boutique Accommodations.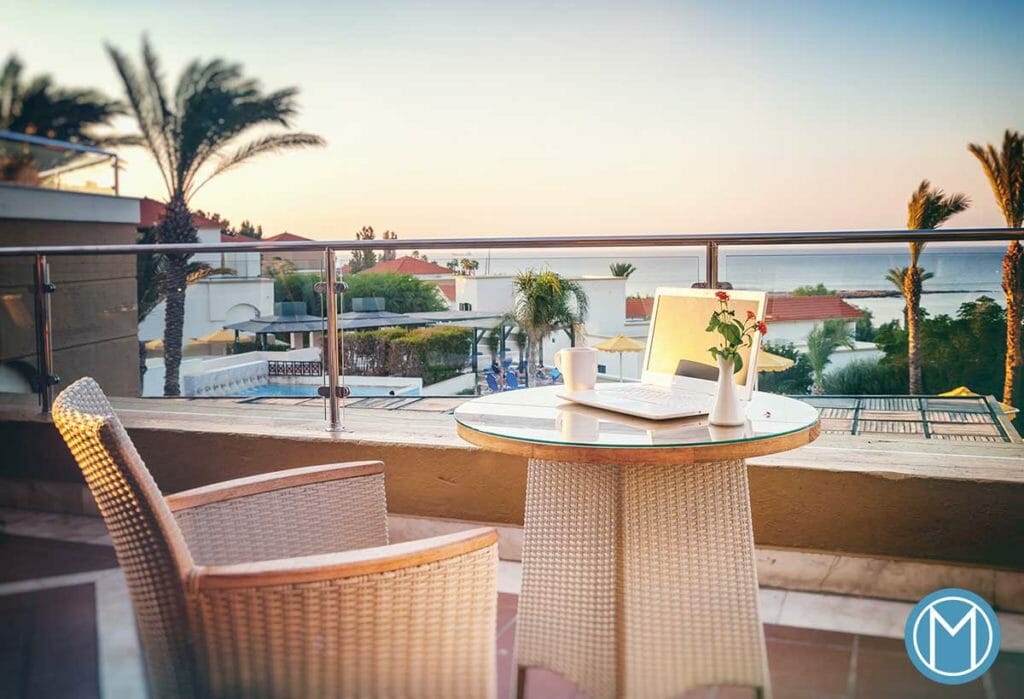 Commercial Class 3B – Hotels
Hotels fall under this category and within the Maltese Definition the term 'Hotel' as found on the Malta Tourism Authority resources, is defined as
any building or interconnected buildings in which accommodation, ancillary services and amenities are provided for the public by professional management.
An additional specification is mentioned whereby no significant element of care is provided, but excluding premises licensed for the sale of alcoholic liquor to persons other than residents.
In addition, Hotels are also subject to a classification criteria that ranges from two to five star, such classification is determined according to the merits of the hotel in question, a list of which is available for review on the Malta Tourism Authority website.
As part of our all-inclusive commercial real-estate offering, at MaltaOffices.com, we also deal with requests for Hotels and Tourism style commercial buildings and properties, and have assisted international buyers make proposals for local commercial real estate in Malta for sale.  Our experience in this field and our vigilance on the market enables us to present our clients with the best value, and most unique opportunities available on the islands – with 'Off Market' properties that make it to our inventory on a regular basis.
Commercial Class 3C – Assembly & Leisure
This class is reserved for those commercial properties whose main use is that of assembly and leisure.  The typical properties that make up which Commercial Class are cinemas, concert halls, theatres, and also includes uses for operators looking to offer facilities related to swimming baths or pools, skating rinks, gymnasiums, health clubs, saunas, sports halls, as well as any other indoor, or outdoor land-based sports, recreations or activities that do not involve motorised vehicles or fire-arms.
The most popular of the above is undoubtedly requests for Gyms, fitness centres and health clubs.  We have helped many companies, be they start-up as well as established operators take a step into a carpet of their business journey by looking for a new commercial property to grow their business.  Our clients have included personal trainers, martial arts instructors, fitness academies, and similar operators.
Commercial Class 3D – Marine Leisure
Marine leisure falls under this category, and operators in this field include Marinas, Diving companies, Sailing boat leasing / activity providers, Windsurfing, kayaking, or any marine-based sports or recreational activities.
Water-sports are a popular passtime for many locals and foreigners alike, and especially fun for many to enjoy in the summer months.  With the vast range of opportunities on the Maltese islands, such commercial properties are not easy to come by, however we may assist any companies looking to invest in this sector, or expand their current exposure by providing them a good selection of commercial properties that Malta has to offer.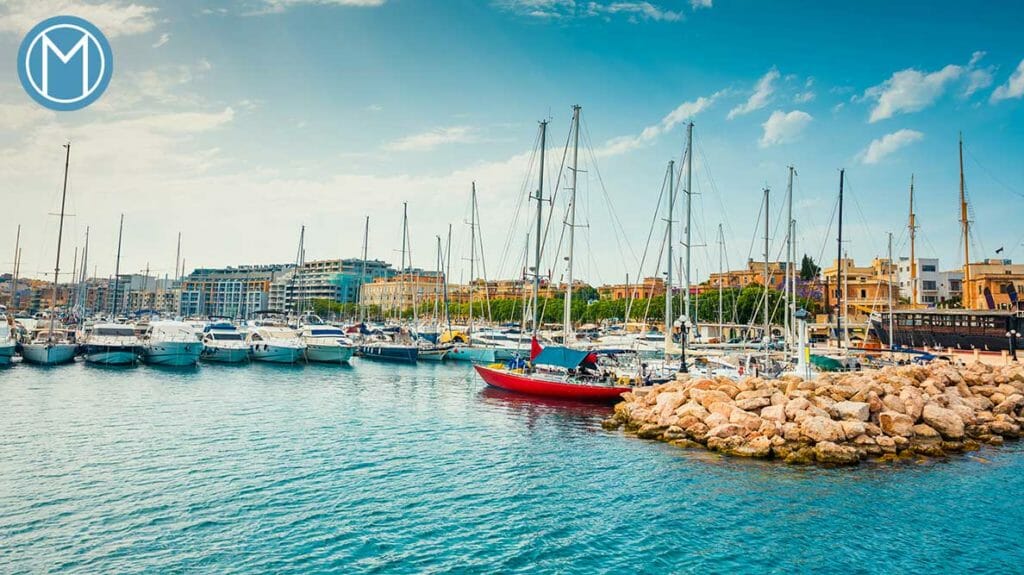 Commercial Property Category D
This category of commercial real estate or property use is the one is most commonly referred to when Commercial real estate in Malta is discussed.  It includes most of the more regular business operations such as shops, offices, and catering units.  We've helped hundreds of tenants find suitable commercial spaces in Malta to match their business plans and we're confident that we can offer a solution to any business looking for any type of commercial real estate on the islands that fit in this category.
Commercial Class 4A – Financial, Professional & Other Offices
The bulk of our business comes from requests for commercial real estate that falls under this category and rightly so – we are named MaltaOffices after-all.
As far as commercial property goes, the request for offices in Malta has seen a sharp increase since the early 2010s and has progressed significantly since.  The islands have really shaped up nicely in this respect – in fact, today Malta boasts such a broad selection of this category of commercial real estate that most clients of ours get offered a multitude of suitable options to choose from.  That may make it harder to decide, yet we feel that being spoilt for choice is a good problem to have.
The most popular offices localities tend to be around the North-eastern harbour and central localities.  Most of our clients undoubtedly ask for Offices in Sliema, Business Centres in St. Julian's, Serviced offices in Gzira, Business Towers in central localities, and a host of other types of commercial property that is trending on the island.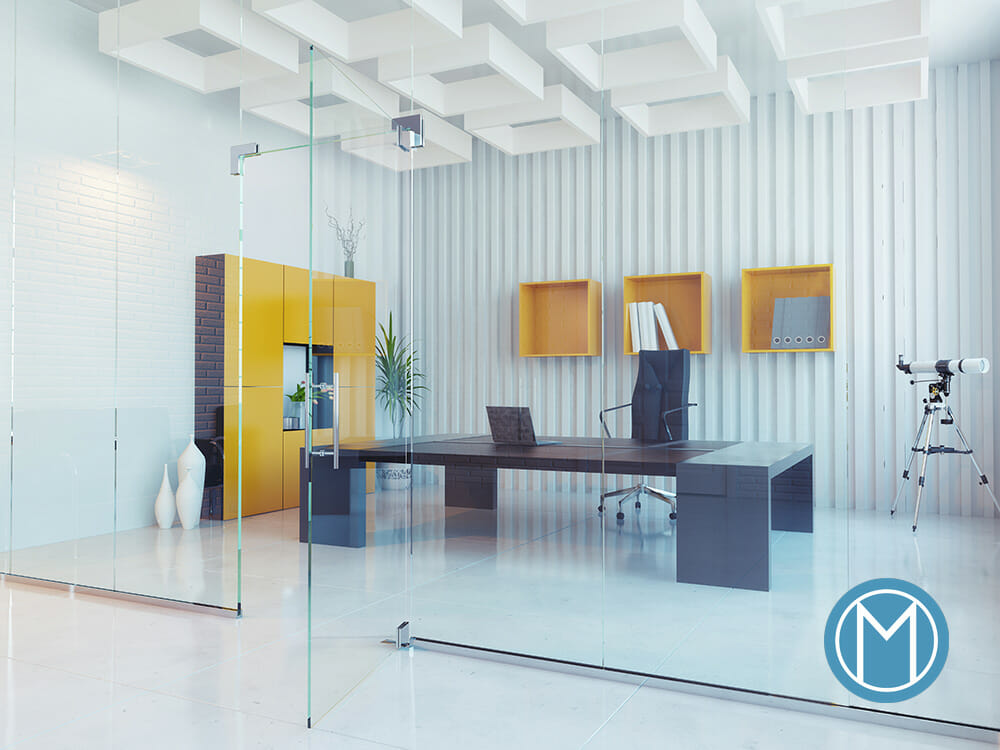 A large proportion of the commercial property requests that we have brokered are in fact in the areas between Msida, Gzira, Ta' Xbiex, Sliema and St. Julian's.  This is especially true for companies who hire a large proportion of foreign nationals. These are the most popular locations for clients not just because of the quality of the offices and business centres per se, yet the facilities that each of these localities can provide – namely the quality of life for foreigners is hard to match in other localities.  This is highlighted even further when one considers that many foreigners living in Malta, prefer to live close to their workplace to avoid having to rely on personal or public transport to get to and from the office/home.
Companies who feature a high proportion of local employees do not seem to hold the areas discussed above in such high regard, and some prefer to be far from these areas in order to avoid the hustle and bustle of getting in and out – as traffic can get quite heavy in these areas at times.
This creates a healthy balance and results in a commercial property market that can cater to varying budgets.  The most in-demand areas tend to be hired by companies who tend to have a global reach and are operating on an international scale, where-as the less in demand localities would be more attractive for smaller operators or those who operate on a local scale, and local workforce.
You'll often hear that the first, second and third rule of Real Estate are:
Location
Location
Location
This is also true for commercial real estate – so our advice to you about this is
don't take any chances with commercial property location selection!
If you're in the process of making a move and are still undecided about the pros and cons of each location in Malta we'd love to hear from you.  We can provide essential guidance that will prove worthy in the long run.  The last thing that a company would want to endure is a high labour turn-over as a result of picking the wrong place where to set-up an office for their operation.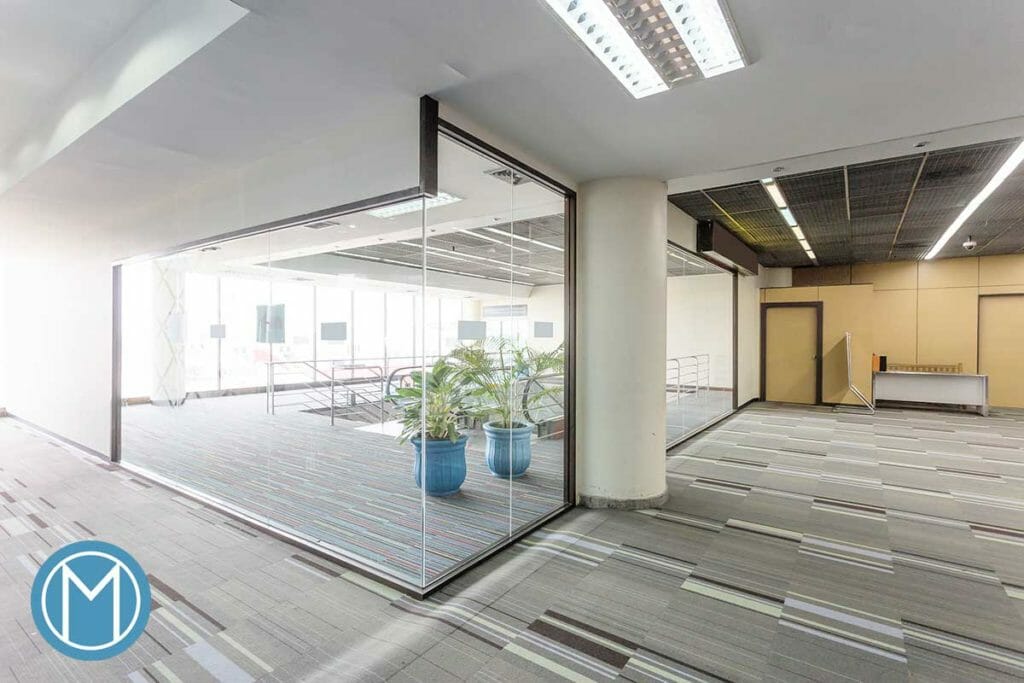 Commercial Class 4B – Retail
Retail outlets make up a large proportion of the Commercial Property Market in Malta with lots of shops that cater to the local residential market and the health tourism segment.
The main commercial retail centres in Malta have traditionally been Valletta, and Sliema, yet other areas like Paola, Fgura, and Birkirkara are also popular destinations for shopping enthusiasts or those looking for their weekly shopping supplies.
Valletta offers the highest passing trade for commercial real estate and shops / retail outlets in the busy roads like Republic Street and Merchant Street are among the most desirable commercial properties on the market.  The rarity of available properties along these highly commercial roads means that when properties do come available they get snapped up quite quickly.  As it goes, shops along these 'high streets' also come at a hefty price tag.  In general, though, the passing trade more than makes up for this relatively higher price as one can rest assured that the business generated in these spots is second to none.
Sliema shops situated in the area known as 'the ferries' are also highly popular with 'high street' retail brands and franchises.  Apart from the well-exposed shops along the promenade, and around St. Anne's Square, the lower part of Tower Road and Bisazza Street are also popular and highly desirable locations for retail outlets looking to benefit from the thousands of shoppers who make their way to Sliema for a good dose of retail therapy.
The junction at the top of Bisazza Street that joins with Tower Road is a well-exposed open space surrounded by many 'high street' retail franchises.  This area is also densely populated with lots of offices that are tenanted by companies who employ thousands of workers, bringing in a considerable amount of business to the shops in the area.
Plazas & Commercial Centres are also popular outlets where shoppers can get their 'retail fix' and whilst e-commerce has really kicked off in the last few years, the adoption rate in Malta isn't as wide-spread as it is in most European Nations.  It might stem from the fact that Malta is so small, that it is extremely easy to get around and there's a shop at every corner, with most shopping centres being 10 to 15 minutes' drive from all towns and villages.
There has been a steep rise in larger commercial outlets and shopping malls in Malta in the last few years.  Most notably located in central areas like Qormi and Mosta, these shopping Malls provide a one-stop solution for avoidance of traffic and parking issues often associated with shopping in the busier, and more traditionally recognised commercial localities.  These malls have brought about a certain element of competition and have somewhat started to level the game thanks for their convenience and full-service offerings.
Commercial Class 4C – Catering / Food & Drink Establishments where no cooking is allowed
Cafes and eateries are another popular commercial real estate property type and as such have their own designation under the categorisation schedule of the Planning Authority. Commercial Class 4C (previously known as Class 5) is reserved for use of establishments that are catering for the preparation and sale of hot or cold food or drink for consumption on the premises where no cooking is allowed.
These types of commercial properties can include Juice bars, cafeterias, salad bars, co-working hang-outs, and a host of other creative businesses that serve as meeting points where people can enjoy a drink and/or snack sitting in or take-out.  Some of the more business-minded operators in this field – especially the ones located in busy commercial districts – have started to offer delivery services to the many workers who work in the vicinity, therefore increasing their range, and potentially overcoming limitations that they may encounter due to not being located in a high traffic area.
Commercial properties that fall under this category are also regulated by the tourism authority and has to meet criteria that are outlined by the health department. In some cases (for commercial properties that are larger than 70m2) accessibility needs to be reviewed by the KNPD to ensure access for all.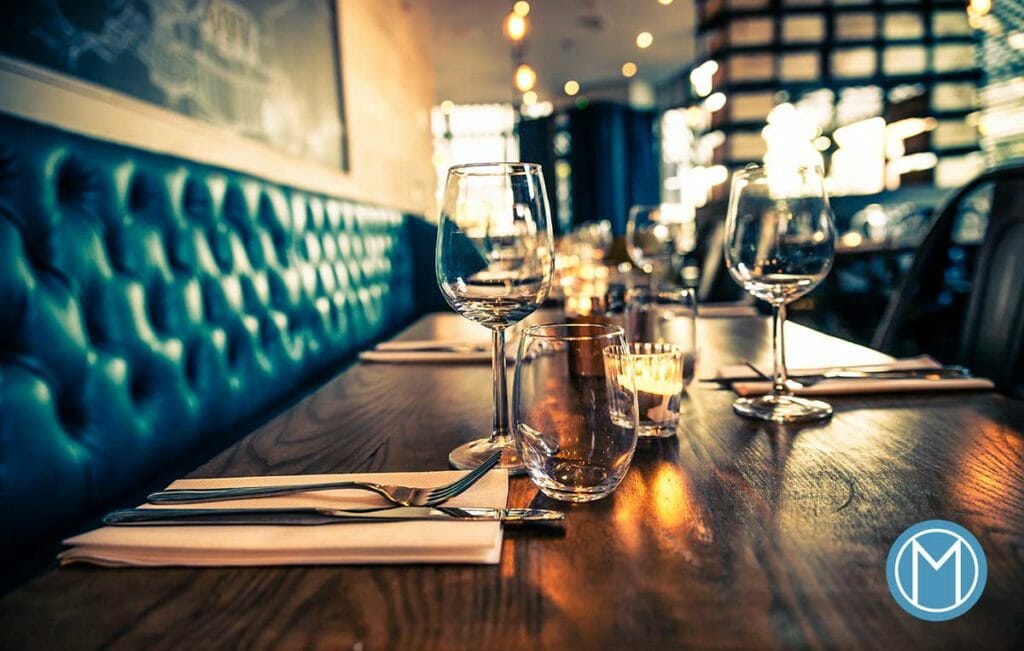 Commercial Class 4D – Catering / Food & Drink Establishments where cooking is allowed
Restaurants and other eateries make up the rest of the type of outlet that is classified under the Class 4 category and is denoted by the 4D term.  Commercial Class 4D (previously known as Class 6) is reserved for use of establishments that are catering for the preparation and sale of hot or cold food or drink for consumption on the premises where cooking is allowed.
Restaurants also fall under the scrutiny of the Tourism Authority, health department and KNPD, so it is of utmost importance that all these authorities are updated of any changes or applications that are in process in relation to a property that is to be used as defined by the Class definition.
Whilst many business operators look for commercial properties that fall within the most commercial and touristic areas, there happen to be those business owners who go for a different approach, giving priority to their product rather than the location, and relying on marketing, and word-of-mouth to do the heavy lifting that would normally be associated with being in a strong location.
In both cases, the trade-off being mainly that in order to afford a commercial property in a top location, the final cost to the customer would end up being higher than that offered from a relatively cheap location.  In some instances this results in business owners of restaurants in high profile locations opting for cheaper products in order to remain competitive – this may give rise to lesser quality products being available in the top locations (sometimes referred to as tourist traps).  Alternatively, such business owners may opt to offer a high quality of the product that would be aimed at the quality conscious rather than the masses, yet limiting their exposure to the cost-conscious.
The approaches differ depending on the business model that is being adopted by the business, however, it must be taken into consideration when one is evaluating the locations for a restaurant.
Another aspect for to consider during location selection of commercial property for catering use is the availability of human resources in the area – most catering businesses make use of a lot of foreign workers who are quick to train as catering service providers, ex. Barmen, waiters, and kitchen helpers.  Once again, the tourist areas tend to have the favour here, with lots of foreigners who come to Malta every year seeking job opportunities, the best areas for attracting employees would be the areas close to Sliema, St. Julian's, Valletta, Bugibba, and Gozo as a whole.  These are the areas that foreigners usually request to real estate professionals when they look for accommodation during their working holidays/placements, so it follows that they would seek employment in businesses that are close to their home and where there is a most commercial activity.
Industrial Commercial Property
Industrial Commercial Property in Malta is another area in which we may assist buyers, sellers and companies who are looking to rent a space to enable them to work and grow their business.  This area of a commercial property may also be of interest for commercial real estate investors looking for a lucrative source of capital appreciation in Malta's strong and resilient real estate market.
Industrial real estate is a pivotal element of the international logistics that keeps the global merchandises moving from producers to markets. Every aspect of the product journey including its consumption, transfer/trade, supply chain reconfiguration and sale through brick and mortar or e-commerce channels — all of which have seen leaps of growth in the last decade –are main drivers of demand for industrial real estate as part of the commercial property offering.  The combination of these factors contributes to the preferences that certain commercial property investors have towards this sub-sector of the Maltese Real Estate.  The reliable cash flow that it provides, coupled with stable and non-volatile valuations present a solid base for potential growth and in turn broader and more attractive financing options.
Industrial real estate covers various aspect of the product journey and may refer to properties that are allocated for use in manufacturing, production, research and development, storage and distribution facilities.
The two main locality philosophies for industrial real estate revolve around proximity to transportation hubs – like the Airport and Freeport as well as Harbours for incoming vessels – and proximity to large population centres, in order to provide same-day or next-day fulfilment for rising e-commerce and consumer demands.
Since Malta has such a small geographical footprint, the main factors that are to be considered when picking a suitable location are mainly related to accessibility for large vehicles such as containers, and other business-specific factors.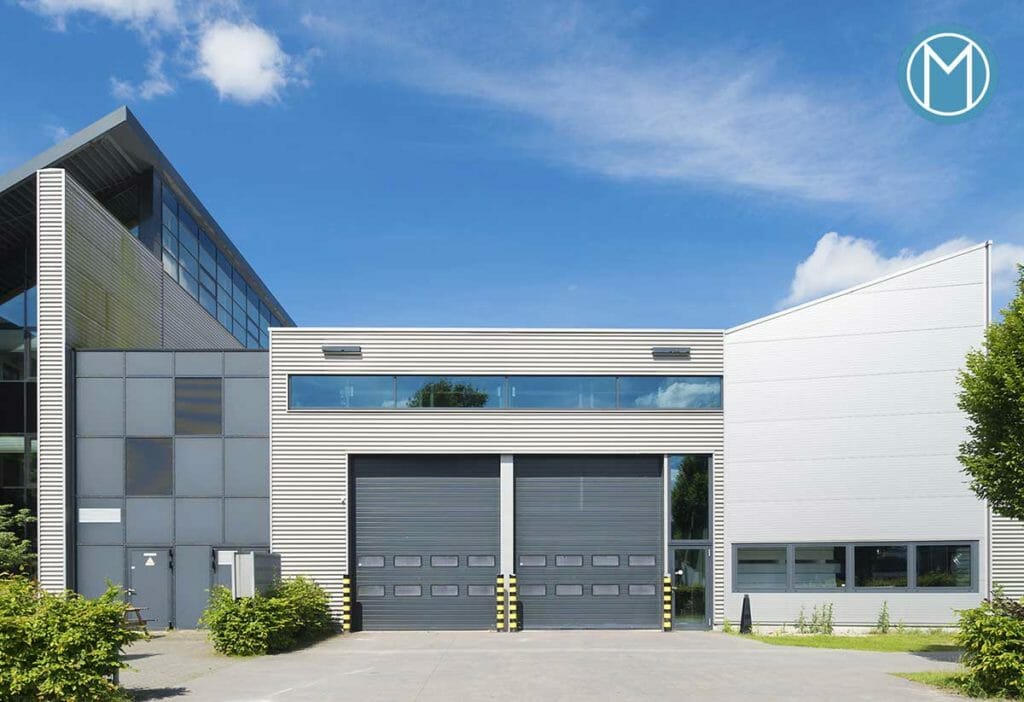 Let us be part of your company's story. Our commercial real estate experts are available to assist you with your property requirements whichever category they fall under. Find your next Commercial property here.