Doing Business in the Capital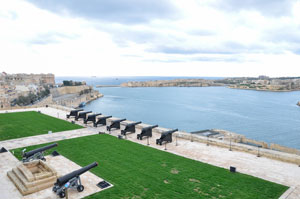 Valletta – Malta's historical & fortified city. Declared a world heritage site by Unesco in 1980, Valletta offers some of the most sought after properties in Malta, amongst which, one may find Valletta office space, as well as other commercial properties, like catering establishments of various sizes and/or retail outlets.
Valletta has traditionally been associated with legal offices, and shopping outlets, yet over the last couple of decades it has started to attract foreign businesses looking to set-up shop in Malta's capital city.
The City of Valletta as an Office Space Location
Nowadays, Valletta has started to attract a broader mix of operations by the likes of fund management companies, organisations involved with international trade, architectural firms, designers, tech companies, EU organisations, NGO's, and many more. Needless to say, the city is also inundated with scores of legal offices scattered around the numerous prime locations and side streets of the capital city.
Valletta is built upon a peninsula and is neighbouring the towns of Floriana and Marsa. The east flank of Valletta over-looks the Grand Harbour which is also Malta's main port. Here, cruise liners give thousands of travellers the opportunity to stop in Malta's capital to get a taste of the characteristic city. The west shore, also known as Marsamxett side, overlooks Manoel Island and Sliema, the latter being one of the most popular among Malta's towns and villages.
The Valletta Office Space Market
Whilst Valletta office spaces and other types of commercial properties are abundant, there are only a handful of well-priced top-quality examples that may be available at any particular time. There are also many empty offices that are in derelict states or in desperate need of modernisation. As a result, the remaining good quality & ready-to-move-into properties are in high demand. Of course, many properties can be rented out in an unfinished state and modernisation can be taken care of by the tenant, however, this may prove too cumbersome for the majority of organisations looking for a smooth move into a well cared for and presentable office with modern-day comforts.
Valletta Office Space Features
Although such an exclusive address, there are certain limitations that one should also consider when looking into a Valletta office space rental. Parking, for example, can be a bit challenging, to say the least. Garages are not so common, and the parking facilities are far from optimum for a city that attracts so many visitors, whether for work, shopping or entertainment.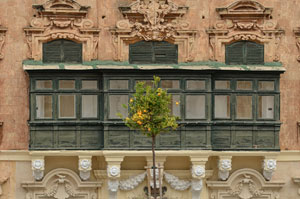 Elevators are also lacking in the majority of Valletta office spaces, and whilst modern office blocks have started to upgrade their premises with such comforts, there remain many property blocks where it is physically impossible to have lifts installed because of structural limitations.
Whilst on the subject of limitations, it should also be noted that there are a number of Valletta Office Spaces that makeup part of residential blocks. The likelihood of this is higher than in any other Maltese town/village, as normally in Malta, residential units within residential buildings are not given permits for commercial use. If looking for a commercial unit or office space in Valletta, businesses may have to accept all the pros and cons that are associated with sharing a residential block, whether its a screaming toddler from a floor above or the mouth-watering scent of traditional Maltese home cooking from next door.
Valletta Office Space – A Convenient Office Solution
Amongst the benefits of setting up shop in Valletta, are the conveniences of having what one may describe as a self sufficient city. Valletta offers everything that one may need for day to day activities. Catering establishments are plentiful, and there are a host of entertainment venues for those looking for an relaxing day or night out. In addition, there are a number of government departments, all reachable on foot.  This, amongst others, is one of the reasons that makes Valletta such an convenient solution for organisations.
If you're looking to rent Valletta office space for your operation, simply request a callback.