Introduction to Malta Serviced Offices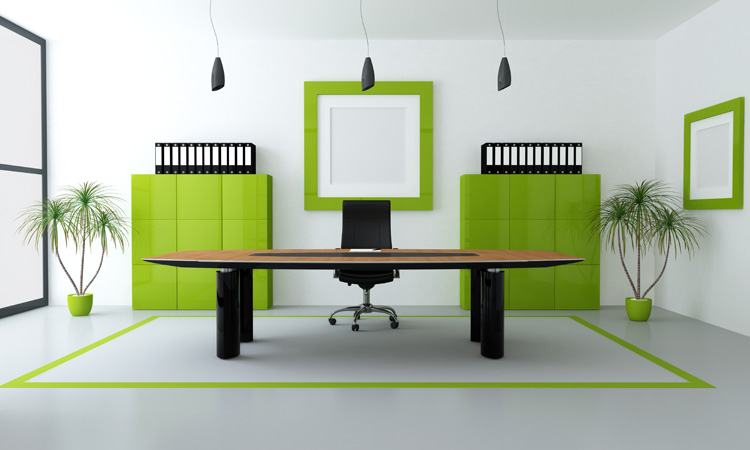 Serviced Offices in Malta can be a set of individual offices sublet from a larger suite of offices. The Serviced Office administrator/proprietor rents (or owns) entire floors (or buildings) and leases out the smaller office spaces or workstations to businesses that don't need, or can't afford, large space. This variation on the traditional office idea has rapidly grown within Malta. A Serviced Office can go by many different names, depending on country and locality, such as instant offices, plug and play offices, open plan office, executive suites, office business centre, office suite, executive office, furnished office, flexible office and shared-office space to name a few.
If you're already set on renting out a serviced office for your company and have yet to pick a location, we've listed a few links below that may reveal to you the most popular areas for serviced offices for rent in Malta.  They are localities that offer great connectivity to the main bus routes and are also close to or within neighbourhoods that also offer great residential offerings for rent or for sale.  The localities for offices linked below also feature lots of amenities that may be required by employees in your companies including banking facilities, restaurants, other catering outlets, health and fitness centres, relaxation areas, multi-storey car-parks, pharmacies, supermarkets, convenience stores and pretty much anything that one may require for their daily activities.

We recommend having a look at the serviced offices locations in Malta through the links below, and if there is any particular information that you're after, it may be a good idea to get in touch with us to discuss your requirements further. 
Apart from the locations listed below, there are many more serviced offices in Malta that may be closer to the areas that you're interested in, so let us know your requirements and we will be happy to give you a low-down on the best serviced office space for your company.
Which are the most popular locations for Serviced Offices in Malta?
Rent Space in a Malta Serviced Office
Serviced or Managed offices in Malta are suitable for businesses of all sizes, industries and requirements, with contracts available on as simple as a workstation (desk) or as large as an entire floor with rental terms that are flexible and tailor-made to business needs and requirements. This dynamic setting allows for the creation of a layout that is personal to one's business, whether it is a simple traditional look or a more brand-specific, or creative image. Serviced offices are incredibly flexible in that respect and are there to fulfil the needs and requirements of any kind of business. If you're after a standard layout, you would be able to move in almost immediately; however, if there are layouts and alterations specified it may take a few days or weeks to complete. Another advantage is that serviced offices come fully furnished or offer this option.
There are many added benefits when renting space in a Serviced-office. Generally, serviced offices for rent are located within a commercial centre and their proximity to restaurants, public transport, fitness centres and shops is easily accessible. They may also enjoy amenities that smaller offices may not be able to afford such as fibre optic dual internet connection (with backup lines), alarm systems, car parks, video conferencing, backup generators, and business support services like mail management, secretarial services and the like.

Why choose a Serviced Office in Malta?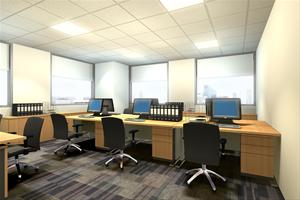 Serviced offices for rent in Malta tend to be favoured as the more cost-effective options for a short to medium-term setup. For traditional office space agreements, the move in & set-up procedure is normally much lengthier, there is less flexibility than a short term agreement can provide and the start-up costs – especially when customisations are required -can be rather extensive. In addition, more often than not, the costs related with managing a traditional office can sometimes be disregarded. On the contrary, serviced offices come fully equipped and ready-to-use, permitting you to build your business in a premium location without unnecessary expenses or a large initial capital outlay. This quick setup is most suitable for new businesses and startups; if you are relocating to a new position or are undergoing renovations at an existing office.
Many of our clients looking for serviced offices come from a work-at-home environment together with others who may have tried coworking spaces. Such clients often feel that a move into a serviced office environment gives them the edge that they would be looking for.

The distraction-free environment is a considerable step up when such individuals or companies are looking for a more private space that would have a greater impact on their clients, partners, and investors.
The improved work environment that a quality serviced office may provide also helps to attract and retain the best talent/employees who value their work environment as a top priority. In most cases, this provides an immeasurable value – Especially in a company's early stages of development – where top talent can make or break the success of a company.
Based on years of experience, when we take our clients to a serviced office facility in Malta, their reactions are immediately positive as these spaces often match precisely what the clients will be looking for.
Serviced offices really provide a welcome environment that promotes quick-to-start business setups where the tenant's focus can be entirely dedicated to running their business, whilst the office takes care of itself through the office administrators who handle every aspect of the building management – from the maintenance of the common parts to cleaning, mail management, security, IT, data and communication agreements, and a host of other services that tenants would otherwise have to source and maintain themselves. Such supplier evaluation and selection could prove to be a massive time-sap for a small company with limited human resources, so a serviced office would prove as a more appropriate solution to companies in this stage of development

Malta Serviced Offices Benefits
Serviced offices also help reduce the load on office administrators, allowing them to focus on the more pressing tasks of running their business. Many of the services provided within a serviced (or turnkey) office can be added to a bill in a single combined invoice at the end of each month facilitating administration. Moreover, if you choose to utilise the space in a Serviced Office you are able to focus directly and make savings on your business since general maintenance, utilities and operating fees are included and you will not have to worry about cleaning, managing the property, hiring additional staff like technicians, handymen, and administering the relative payments.

If you're looking to rent Serviced Offices for your operation, simply request a callback.
We have successfully helped numerous companies, from start-ups to established operators who were looking for an ideal office solution for their companies.  
These quick-to-move-into offices are one of our specialities and are well connected with the most reliable and well-organised serviced office buildings and business centres on the islands.
Whilst the services provided by each operators are similar – the prices vary substantially, and, some may offer service offerings that are more specific to your requirements.  
We will guide you on the best practices and share with you tips from our experience in the field to ensure that you get the best value for you money when picking a serviced office for your company's future.