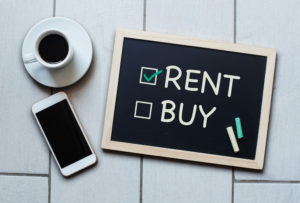 The Maltese property market is thriving like never before, making it the perfect time to invest in commercial real estate on the island. Following the construction boom in recent years which was a result of a stronger local economy and infrastructure, there is now a myriad of options available to host your business activity in Malta.
The island has undergone a complete transformation, from a relatively low-key location to a Centre of Excellence in a variety of industries, from ICT to financial services, tech, aviation and iGaming.
Why You Should Rent Office Space in Malta
There are many reasons why Malta has established itself as an attractive choice for businesses looking to move their business operations overseas. Whether expanding their activity through additional branches or undergoing an entire relocation process or even kick-starting a brand new venture, Malta seems to tick all the right boxes.
From a high level of EU funding to favourable tax incentives and a laid-back Mediterranean lifestyle, the benefits are numerous. Moreover, Malta also boasts a highly skilled workforce which is most foreign companies are more than happy to take advantage of.
The Maltese commercial real estate market has adequately adapted to this surge in demand for quality office space in the past decade and now offers a wide array of options to meet the needs of businesses of all shapes, sizes and sectors.
Malta Commercial Property for Rent
It's safe to say that, as far as variety goes, there are a plethora of suitable properties available for those looking for commercial office space in Malta. Being quite a small island, however, your options could be limited at any given time, due to the sheer volume of organisations who are constantly showing interest in viable properties for their business operations.
This is especially true of the so-called 'hot spots', the handful of areas which are the most sought after for commercial property on the island. These mainly comprise several towns along the North-Eastern coast of the island, namely Sliema, St. Julian's, Msida, Gzira, Ta'Xbiex and the capital city of Valletta. Renting property in these areas can prove more of a challenge since they are more in demand due to their proximity to most amenities as well as central public transport routes.
Hence, if you're considering moving your business operations to Malta, it would be wise to think well in advance, in order to secure the best property for your budget and requirements.
Quality Office Space for Rent in Malta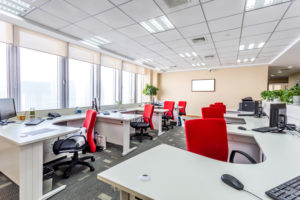 As mentioned above, most foreign companies choose to base their operations from offices in a handful of the most sought-after towns in Malta. These exclusive addresses boast a prestigious image but they also come with a higher price tag than office space in other areas of the island. The same can be said for retail outlets, shopping centres and catering establishments in Valletta, Sliema, St.Julian's, and the like.
A good compromise for some companies with lower budgets is to opt for commercial property in neighbouring towns such as Floriana, Msida and Gzira. These areas may give you more bang for your buck, ideal for those who are looking for better value for money.
Office space in Malta comes in a variety of finishes, varying from semi-finished to fully furnished and ready to move into. Serviced offices, also known as office hotels, are available to be rented out including furniture, and sometimes office equipment too. If you happen to be looking for commercial property for your catering business, the same can also be said of catering establishments which are leased out inclusive of all kitchen equipment, assets and furniture.
Business Centres in Malta
Numerous foreign operations that have swarmed into Malta over the past decade have given rise to fresh demand for quality commercial property that marks a shift away from traditional office spaces. Those on the lookout for business centres to house their company's operations in Malta will be satisfied to find several options at their disposal.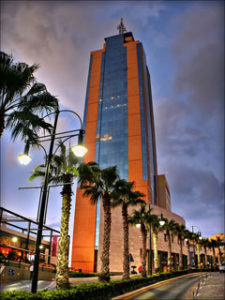 Business centres offer a more practical and cost-effective solution to companies looking for prestigious addresses together with short-to-medium term setups for their business operations. They provide a more corporate vibe in common areas such as reception halls and conference rooms while offering well-equipped office space that's often ready to move into within a few days. This practicality combined with a classy aura resulted in some big international brands moving their operations to business centres in Malta. Not only will you add value to your corporate image but you'll also save time and money, considering the flexibility business centres allow for.
Maltese business centres offer a professional image that has attracted organisations from various industries, from tech and finance to iGaming and aviation. While this 'corporate look' may not be something every firm desire, which is why business centres also allow companies a blank canvas which they may use to build up their brand image as they see fit. This endless flexibility is a strength not found in traditional office spaces.
Business centres in Malta provide tenants with a range of finishes from open layouts, cubicles to the option to personalise to one's requirements and business objectives. As a result of this flexible nature, business centres are a popular option for both small businesses looking for quick and short-term set-ups to bigger operations that may require entire floors to house their business activity.
Serviced Offices in Malta
Also known as office hotels, serviced offices in Malta go beyond standard commercial properties to offer tenants a full package to equip their organisation with all they require to kick start their business operations.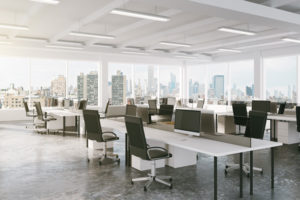 From fibre optic internet connections and backup generators to receptions services and maintenance and security personnel, serviced offices in Malta provide a host of additional resources that allow companies to save on their overall business expenses in the long-run.
Strategically located in most of the commercial business hubs around the island, serviced offices are situated within close proximity of most amenities. Most are within walking distance of retail outlets, eateries, entertainment venues and more. This makes them an ideal option for those looking for a hassle-free move to their new commercial property in Malta.
Both business centres and serviced offices mark a shift towards more quality office spaces in Malta which cater for the modern company, whatever its size or nature. Comprising a stylish image, efficient facilities, high-end technology and centrally located, these are both viable options worth looking into renting out for your business operations in Malta.
How Long Does it Take to Rent Commercial Property in Malta
It's always advisable to start your search for Maltese commercial property at least 2 to 3 months before you plan on moving in. This time frame will allow you ample time to conduct a thorough search and consider the properties that will available at the time and for the duration which you require. Some properties may still be in the construction phase or waiting for a rental term to expire but would be available to rent in a few months' time. As previously mentioned, it will also give you the best options in terms of size, budget and other requirements too.
The Rental Process
Organisations looking to relocate their business operations to Malta would do well to familiarise themselves with the local market trends as well as what the rental process involves. The property in question should closely fit your company's business requirements. Pinning down such property, however, can sometimes turn out to be more difficult than it needs to. The entire process might be overwhelming for those unaware of the local market trends. Don't go giving up just yet, though. We're here to help you better understand what this process entails and the best way to go about it.
Assessing Your Business Requirements
Before you even begin your commercial property search, you'll need to do a little digging to find out more about your organisation's specific needs. Consider things such as size, location, parking facilities, layout, amenities, lease duration, and of course budget.
Conducting Your Property Search
Once you've gotten a better understanding of your organisation's requirements, you can move on to beginning your search to gauge the potential commercial spaces available. In today's day and age, there are many routes you can take to conduct your search. Take the traditional route by browsing through local papers or looking out for 'For Rent' signs in viable locations. You could take a more modern approach such as doing a quick Google search or checking out specific property Facebook groups, and other social media channels.
Your best bet, however, would be to get in touch with a reputable commercial property agency, like MaltaOffices.com These industry experts will be able to assist you to narrow down the search to the most suitable options. Not only will a property agency be able to give you access to a wider choice thanks to its vast property database but their industry experience will also be invaluable to securing that perfect pick. The brokers will also be able to guide you through the rest of the rental process once you've decided on a commercial property to rent.
Negotiating with the Landlord of the Commercial Property
When you've ultimately made your decision and picked out the best commercial property for your rental needs, you can now progress to the next step of the rental process. This involves negotiating a rental agreement.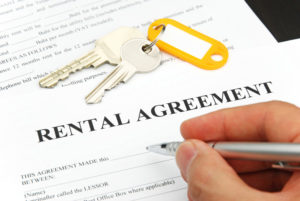 This agreement must include several essential terms, namely date of entry and lease duration, deposit amount, rental costs, state of finish, and maintenance. The landlord of the property will generally have their own pre-made agreement which can be revised according to your organisation's needs.
When both parties have given their input and the agreement has been amended accordingly, preparations for the payment of a deposit and the signing of the rental agreement can be made.
It's usually a good idea to use the services of a third-party negotiator to act as a buffer between you and the landlord at this crucial stage of the rental process so as to help iron out any miscommunication. This is especially useful when more than one potential tenant is interested in the property, creating a 'Seller's market' and positioning tenants at a disadvantage.
Signing the Rental Agreement
The final stage of the rental process involves setting a meeting for the final review and signing of the rental agreement. It's worth mentioning that some last-minute changes are quite common at this stage. These must be duly noted to avoid future misunderstandings. In the majority of cases, most Maltese rental agreements usually go off without a hitch at this point. Once all has been reviewed and signed, payment can be carried out. You should now be all set to move into your new office space in Malta. Congrats!
Malta boasts a number of favourable qualities which make it the ideal location for foreign businesses looking to relocate or expand their business activity to a central European location that's well-connected to the rest of the region.