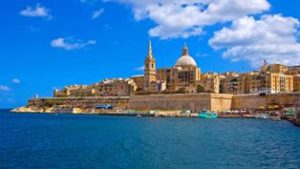 The EU's smallest island state has a lot going for it. Call it a diamond in the rough or one of Europe's best-kept secrets, this island would prove the ideal location for your business, whether you're thinking about relocating or expanding your offices.
With around 300 days of sunshine, many have fallen in love with this rock for its crystal blue waters, numerous beaches and rich cultural history, amongst other factors. People have chosen to work and settle in Malta for various reasons, and it has quickly become a second home for thousands of foreigners from across the world.
Pleasure aside, find out what exactly Malta has to offer to make so many corporations choose it as a base for their business.
Attractive Tax Incentives
Corporate taxes in Malta amount to a flat rate of 35%, which is currently the highest in the EU. However, this percentage can be brought down to a low 5-7% by distributing profits to your holding company with a registered address outside of the island.
Moreover, the Maltese tax refund system is unparalleled within Europe's borders and appears highly desirable for entrepreneurs from all over the world who are looking to reduce their corporate tax payouts in a central European location which also has ties to Northern Africa and the Middle East.
Malta's attractive fiscal climate is one of the major benefits which draws so many business people to the island; non-residents can simply open a company in Malta and apply for a tax refund, thereby minimising their taxes.
Furthermore, as an EU member state puts in a prime position to support international financial services companies looking to relocate within Europe's borders; in fact, there has already been very strong growth in investment, banking and insurance sectors. The existence of the MFSA regulatory body has been paramount to managing the local framework.
Malta has also signed double tax treaties with over 70 nations. Additionally, certain "highly qualified persons" within specific industries may also benefit from a taxable flat rate of 15% as long as their annual income amounts between €75, 000 up to a maximum of €5, 000, 000 and they are deemed eligible.
Strong Connections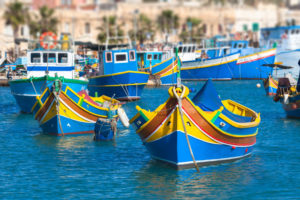 Malta's strategic geographical position has always been one of its biggest strengths; in the past, many foreign invaders singled out the island as an ideal seaport during the wars. Today, however, Malta continues to welcome thousands to its shores largely through its international airport, from which hundreds of foreign airlines currently operate, along with the national Air Malta, offering economy flights to cater to all visitors.
This network also extends to the sea with ports connecting the island to both mainland Europe and North Africa. Sea passage Is a popular method of transportation for cargo as well as the number of luxury cruise liners that bring in more tourists to the island.
Government Assistance
Among the numerous organisations which have been set up to help start-ups and foreign businesses set up shop on the island, the Malta Enterprise is one of the major ones, providing corporate, technical and financial aid to those who require it.
This has led to such investment as that embodied by the thriving iGaming industry which not only provided jobs for many qualified locals but also attracts a number of foreigners to move here to settle and work.
Low Minimum Wage
The monthly minimum wage in Malta currently stands at just €720; although there are policies in the works to raise this figure, as it contributes to leaving many families in an undesirable financial situation. Compared to many other European nations, however, this would still be relatively low, meaning Maltese employees will not feel entitled to the same high salaries of bigger countries. While it's always nice to reward your staff with better salaries and bonus incentives, most locals will generally be happy to settle for less.
Minimal Share Capital Requirements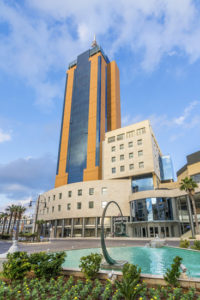 The lowest amount of share capital needed to set up a business in Malta is only €1,165, but just 20% of this amount must be in your bank account. Hence, you actually require less money in hand to open your company.
Modest Social securities
Also known as Natural Insurance, social security rates stand at 20%; however, only 10% of this is actually paid by the company while the other 10% is taken from your employees' salary.
No Language Barrier
Due to its long period under the British rule, English is one of the official languages of the Maltese Islands, and the vast majority of the population are fluent in this second language, barring certain sections of the older generation. English is used as a language of instruction in schools and the primary language used in restaurants, outlets, entertainment establishments and multi-national companies, this is an invaluable strength to any foreigner wishing to avoid a language barrier.
Low Crime Rate
While there are some dangers inherent to every contemporary nation, Malta is considered a relatively safe place to reside in. Even at night, most people generally feel comfortable walking the streets with few instances of crime occurring. This is a breath of fresh air from most European cities where crime rates are considered to be on the rise. Nevertheless, one should exercise caution.
Pleasurable Climate
You just won't be able to get enough of Malta's awesome climate. Say goodbye to the cold, dreary weather and prepare yourself for some serious sun-worshipping. While rainfall is not uncommon during the colder months, this usually occurs in very isolated instances or periods and clears up fairly quickly.
Like-minded Businessmen
Malta's favourable business climate is constantly attracting scores of foreign entrepreneurs, many of whom have formed a community because of their common goals and interests. Hence, living and working in Malta means you'll never be alienated from like-minded individuals.
What's the Catch?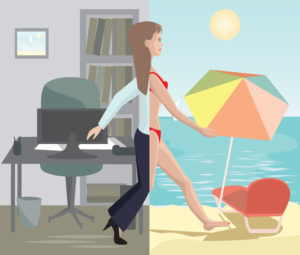 Naturally, it would be wrong to sugar-coat Malta as heaven or paradise where all your business dreams will come true. As with everything in life, there's always something that might not jibe completely with our needs and wants.
Unfortunately, the traffic situation in Malta is exacerbating on a daily basis due to the sheer number of cars on the road. Moreover, the public transport system could do with some improvement too. However, if you choose a base for your offices that's close to all amenities and also within proximity of your place of residence, you'll find that a lot of things are reachable and within walking distance.
Malta's political climate has also been under fire over the past year due to the Panama Paper Scandal, exposing some key political figures as having secret holding companies overseas. While this is still to be resolved, we wouldn't let it put you off too much.
All things considered though, the combination of a strong economy, attractive tax incentives and an overall pleasant lifestyle, Malta would prove an ideal location for your business.