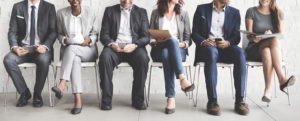 Any good businessman will know that the people who make up your organisation form an integral part of the solid foundations that can lead to future successes or failures. Hence the recruitment process for any organisation is a crucial element in your business strategy.
This applies even more so when your company is still in its early stages and your new employees will form part of your founding team. The recruitment process can be long-winding and tedious, sifting through the numerous applicants and setting up interviews so as to narrow it down to the right person for your business. But think of finding this person as an essential part of the puzzle that makes up your organisation; the fit has to be just right.
Identify Your Needs
A vacancy within your company would normally arise to fill a new position or to replace a former employee. Carry out a thorough assessment of the duties and see whether these cannot be distributed among the staff you already have. Thus, through consultation and analysis, you can work out whether the vacancy is really a necessity after all.
 Establish your Vacancy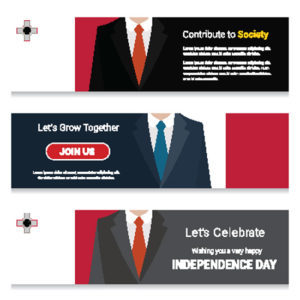 When compiling your job ad, it's important to clearly list all the duties and responsibilities the role will involve as well as the specific skill set and qualifications required to carry out these duties, as well as the level of authority and seniority. It should also include some general information about the department and its purposes within the organisation.
The basic or minimum requirements should be listed in point form along with the preferred skills, qualifications or experience in order to narrow down the number of potential candidates. Additionally, a specific job title should also be finalized before putting out your ad.
 Launch Your Search
The posting period generally lasts anywhere from ten business days to a month depending on the urgency of filling the post. Making a recruitment plan will be helpful in determining where and how you post the job vacancy, assessing the best channels and targeting methods, such as social media, career sites, physical buildings and more.
In bigger companies, a specific search committee within the HR department is usually responsible for all aspects of recruitment, especially to eliminate any possibility for bias when interacting with candidates. For start-ups and smaller businesses, however, were just one associate is taking care of recruitment a clear protocol should be in place to maintain professionality and remain neutral in the decision making process.
Assessing and Shortlisting
Once you've amassed a good number of applicants who are ready and willing to fill the position, you can begin reviewing the applications to lead to a shortlist based on qualifications, experience availability among other criteria.
Conduct Interviews
After the shortlisting process, it's time to start contacting applicants to set up an interview. Interviews are a key element of recruitment as asking the right questions should lead to a complete and fair assessment of all the potential candidates. Here, recruiters have the chance to get a first impression of the candidates and assess some skills that are difficult to gauge from a CV or covering letter alone.
During the interview, have your questions ready on hand to take the lead and give all your candidates a fair chance. Moreover, allow them to speak freely and ask questions in return. Taking notes will also help you remember some specific aspect of the interview which particularly sparked your interest.
The Final Steps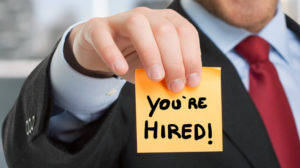 Finally, all business associates involved should receive a fair overview of all candidates, in order to finalise the decision or proceed to a second interview, if need be. Once the lucky candidate has been selected, all that's left to do is contact them with your offer. When considering their salary expectations, it would be wise to make your best offer first to reduce the chance of additional negotiations.