The case for renting offices in Malta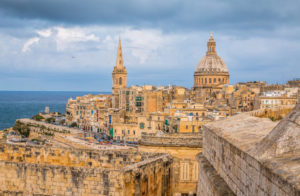 Typically renowned for its crystal blue waters and plentiful beaches, Malta has successfully put itself on the map as a prime European location for new or relocating businesses, offering tenants a vast array of options to choose from when renting offices in Malta. Making its name as a commercial hub, strategically situated between Europe, the Middle East and Northern Africa, the island has proven how much it has to offer in terms of commercial property for rent for those looking for overseas property solutions for their business operations.
More on why companies are Renting Offices in Malta
Coupled with the country's booming economy and dependable financial sector, it's easy to see what sets the EU's tiniest member state apart from its bigger neighbours. No doubt alluring tax incentives are the biggest factor encouraging more companies to choose Malta as a regional base to set up their business operations; significant tax refunds make for favourable conditions for established companies and start-ups alike. Topped off with a competent workforce displaying near-native fluency in English, makes the island an obvious choice across various sectors.
Not sure where to start? Here's a break-down of some of the most commercially viable localities in Malta, all of which are experiencing record high demands from international firms.
Renting Offices in Valletta
Apart from being home to many of the island's most significant cultural attractions, Malta's capital city Valletta has also become a commercial hub attracting multiple foreign companies from various sectors. Office space for rent in Valletta has become highly sought after in recent years along with other commercial establishments related to retail and catering sectors, which have always been popular in the city.
A UNESCO world heritage site, with some of the most breath-taking architecture in Europe, you could do a lot worse than picking Valletta for your company's offices. Situated between the neighbouring towns of Floriana and Marsa, the Grand Harbour stands majestically to the east of the city, a popular stopover for cruise liners. The west harbour of the city, dubbed Marsamxett, enjoys similarly splendid views of Sliema and Manoel Island, which may also be reached by water taxi.
In earlier years, the capital city was mostly inundated by legal firms however today more business owners have become aware of its prestige. Office premises are certainly not hard to come by, however, most proprietors are looking to cash in on the city's lucrative allure by charging tenants sky-high rent prices as a result. Unfortunately, many office buildings were also left in a state of disrepair or badly in need of maintenance. Taking these aspects into consideration, the well-priced, well-cared office spaces are a little more difficult to come by.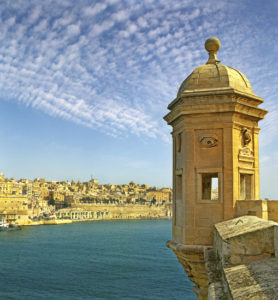 Despite the overwhelming benefits of working in the capital city, it would be misleading not to mention the disadvantages too. While parking has become an island-wide concern, this phenomenon is especially true of Valletta, where carparks and parking facilities are not nearly as extensive as they should be given the large numbers of people who flock in and out of the city on a daily basis. While the charm of the older buildings is unparalleled, many of these premises are not equipped with modern facilities, such as elevators. Most of these cannot have lifts installed due to structural limitations.
Renting an office space in Valletta undoubtedly positions your business in the island's heart of commercial and entertainment activity, where everything you need is within a few metres away; from a variety of eateries, bars and cafés to shops and government offices too. This specific quality is what makes the capital one of the more desirable locations for office spaces in Malta.
Msida Offices for Rent
This town may seem unsightly when compared to Valletta's splendour and beauty. Often underestimated due to its derelict buildings, its strategic location is undoubtedly Msida's biggest strength. Numerous companies have looked past the town's bleak exterior to its bubbling potential as a corporate hub with comparatively cheap rent prices, ideal for those firms more interested in dedicating resources to other areas of their business. Located between Valletta and Ta' Xbiex, Msida runs through some of the main arterial roads from which various other towns to the south and centre of the island may be accessed and most bus routes pass through it.
A major disadvantage associated with this town is its tendency to collect and overflow with rainwater during the wetter winter months leading to traffic congestion in and around the area but considering the Maltese climate, this is rare occasions.
A stone's throw from the University of Malta and Mater Dei hospital, Msida emits a subdued but powerful aura, all topped off with stunning views of the island's most prominent yacht marina.
Moreover, small eateries and takeaways are abundant and cheaper than many of the island's main towns such as Valletta or Sliema.  Office space in Msida is extensive and a good value for money, you'll be hard-pressed to find a more cost-effective location for your business. Whether you're looking for higher quality, serviced commercial properties, including business centres, or more basic facilities, Msida is sure to deliver.
Offices for rent in Ta' Xbiex
Ta' Xbiex can be found adjacent to Msida and marks the beginning of a pleasant seaside promenade right opposite Valletta's awe-inducing fortifications making for unparalleled views. The town is home to Malta's biggest yacht marina and encompasses various foreign embassies. It has become a business core for legal, insurance, accountancy and igaming companies, while still comprising many residential units.
Ta' Xbiex office space for rent is on the rise with new contemporary office blocks a predominant feature of the town, making it an ideal location for setting up your business in Malta. Residential units are affordable while amenities are plentiful and central bus routes make commuting easier.
Office Space for rent in Gzira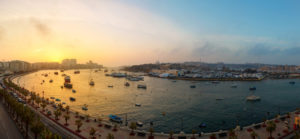 Moving further north along the coast, Gzira is another seaside town located between Ta' Xbiex and Sliema. Its central position has boosted the town's image over the years, and it now enjoys a more corporate image has attracted an influx of international companies from diverse sectors; you'll find everything from Igaming companies to accountancy and financial firms. Easy access to main roads and just a short walk from the bustling hive that is Sliema, offices for rent in Gzira offer tenants more reasonably priced office spaces with all the benefits of a central town. The ferry to Valletta may also be accessed from the town's seafront, meaning commuting to other areas is easier than ever.
Catering establishments and retail outlets are extensive so you can be sure to find a bite to eat in your break or effortlessly make your way from the office to the bar in less than 5 minutes, for a well-needed, post-work drink.
Moreover, employees looking to rent residential properties will also enjoy cheaper rent prices than those seeking further north in Sliema and St. Julians. The island's university and national pool complex are also just around the corner from this town, making it ideal for those who make use of these facilities.
Sliema Offices for Rent
The numerous rocky beaches peppering this town cement it as a favourite among locals and foreigners alike. One of Malta's most prominent towns, Sliema has been attracting heavyweights across a range of sectors. Favoured for its location and its spectacular sea views with the picturesque Valletta skyline right opposite, tenants looking to rent office space in Sliema, should take note that it doesn't come cheap. In fact, many companies opt for commercial properties in the neighbouring towns of Gzira or Ta' Xbiex which may be more within their budget.
That being said, this trendy town has truly established itself as a prime location for both local and foreign entities. Surrounded by the island's most well-loved shopping centres, bars and restaurants and a tourist hive of activity and multiculturalism, office space for rent in Sliema are undoubtedly limited and in high demand.
Serviced offices may be a more viable option in Sliema as all additional costs associated with setting up an organisation are already taken care of. The seafront area known as the Ferries and the beginning of a promenade that stretches all the way to St. Julians are especially attractive aspects.  Additionally, commuting to Sliema is easily achievable on foot or by bike.
Sliema is home to numerous banks, igaming companies, major telecommunications providers and prestigious high-end retail outlets among others, making it a desirable, high-profile location for businesses that refuse to settle for less.
Rent an office inSt. Julian's
Most people who have ever visited Malta will be all too familiar with the town of St. Julians, with its reputation as the island's primary entertainment core, comprising the legendary Paceville synonymous with the island's vibrant nightlife. A tourist favourite all year round, this area especially comes alive during the summer months. Various hotels also pepper the area, as a result of its touristic magnetism.
Office space for rent in St. Julians is currently more in demand than ever, with new commercial establishments popping up at every corner. This is evidence of the increasing interest expressed by a plethora of international companies from the igaming, tourist and entertainment sectors in recent years. In fact, the town is home to one of Malta's most prominent business towers; the Portomaso business tower. This skyscraper takes the business centre to a whole new level, with 22 floors of high-quality office space, making it one of the most coveted office spaces in the area.
As a busy residential area and surrounded by other densely populated residential areas such as Sliema, San Gwann and Swieqi, most amenities are within walking distance. Many new business centres are currently in the process of being constructed and open-plan office premises are particularly popular.
Offices for rent in Birkirkara and Mriehel
Moving away from the coast, these two towns can be found further inwards, towards the centre of the island. Although not quite as easily accessible as Sliema and Valletta, both offer high-quality office premises and considering Malta's size, can be reached within several minutes by car from most localities.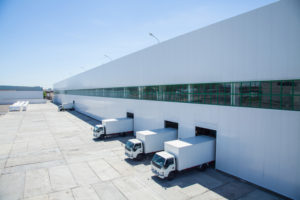 The Mriehel Industrial Estate is home to many of Malta's electronics and manufacturing firms as well as other large entities such as factories, warehouses and larger business centres. Meanwhile neighbouring Birkirkara, one of Malta's most highly populated villages, also enjoys a variety of retail and catering establishments together with an influx of new office blocks. Office space in both these areas is readily available and may work out cheaper than the seaside towns mentioned above.
If you're thinking about setting up shop on the rock, we would advise you to start your search well in advance in order to allow for the best possible options available including different finishes, lease options and types of establishments since rental options are always in high demand.
All things considered, Malta features a wide choice of great localities for almost any type of organisation across most industries, so whichever base you pick, you're practically guaranteed to make your offices in Malta the beginning of an exciting new business adventure.