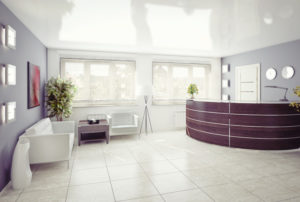 The administrator of an office hotel typically owns or rents entire office buildings and rents out smaller office spaces to companies who don't require large areas to conduct their daily business activity.
This concept is quite new to Malta, which up until a few years ago was still more focused on traditional office settings. Nevertheless, the surge in foreign companies looking to set up shop on the island resulted in a shift towards more flexible workspaces that cater to every kind of business.
Locally, office hotels go by multiple names, such as executive office suites, furnished offices, plug and play offices and office business centres.
Renting Office Space in a Maltese Office Hotel
Office hotels provide appropriate options for a range of companies from all industries, offering the ultimate flexibility in terms of size and duration requirements.
You can opt for anything from one workstation to an entire floor of offices you're your firm with rental terms which are exclusive to cater to your specific business needs. This cooperative setting allows you to create an office layout that works for your business culture, whether it's a standard look or a more brand-specific vision you're after.
When there are multiple alterations to be made, it may take a little longer to move into your new offices. Standard layouts on the other hand, are ready to move into within short notice. This dynamic approach is what attracts many companies to opt for office hotels rather than go through the hassle of getting a traditional office space that offers little more than the physical premises.
Usually, office hotels in Malta, are situated in prime commercial hubs which are also conveniently located to other useful amenities such as eateries, retail outlets, supermarkets, public transport facilities and residential units available nearby too. The most popular areas for these types of offices are Sliema, St.Julian's, Msida and Valletta, among others.
Benefits of Malta Office Hotels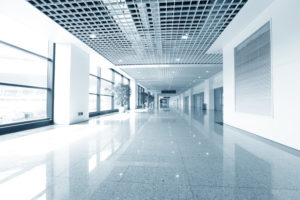 Office hotels, on the other hand, come conveniently equipped without additional costs and large capital required to set up your business in a quick and straightforward manner.
Another strong advantage of serviced offices is that they offer additional facilities that are included in the rental costs, ranging from strong internet connections, security systems, cleaning and maintenance personnel, underground parking facilities and administration services. Hence, while they may appear to be costlier than their traditional counterparts, they actually offer a range of services in one well-rounded package that turns out to be more cost-effective.
In this way, office administrators can focus on the more pressing tasks of your business with these details already taken care of and grouped within a single invoice at the end of the month.
Office hotels have definitely brought the commercial property into a new age and are looking to be the way forward. Offering a more company-centred approach that takes individual requirements into consideration, both established businesses and start-ups are choosing serviced offices to set up their workplace in a dynamic and inspiring environment.
If you're currently looking for an office hotel in Malta to base your business, be sure to contact a specialised commercial property agency to provide you with the best options for your criteria.