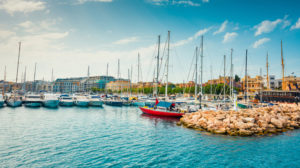 Thinking about moving to Malta? Good choice! The island has long been attracting foreigners looking to settle and work here due to a plethora of benefits that it offers its inhabitants; amazing climate, friendly locals, attractive tax incentives for foreign businesses and a moderate cost of living, amongst others.
Malta is known as one of the most densely populated countries in Europe; as at the beginning of 2017, the population stood at 420,000, crammed into some 320-square km. This number increases greatly during the summer months with the huge influx of tourists visiting the island.
But despite its tiny size, the number of towns and villages from which to take your pick, deserve a thorough overview to help you make the best decision. Rental prices will undoubtedly vary according to location, size and furnishings.
The North-Eastern Coast
The most popular choices for foreigners remain the select handful of coastal towns concentrated in the North-Eastern district. These include some of the more well-known towns like Sliema, St. Julian's, Gzira and of course, Malta's capital city Valletta.
The rental prices in these areas will definitely fall on the higher end of the pricing spectrum; a basic, one-bedroom apartment in Sliema, could set you back some €700 monthly. For those open to it, house or flat-sharing would prove a good solution for lower rental costs, if you don't mind sharing common areas. However, most residential dwellings in Sliema are situated within walking distance of all daily amenities making it convenient for those without their own mode of transportation.
Meanwhile, St. Julian's further up the coast, has long been renowned as Malta's entertainment capital, mostly thanks to the Paceville district notorious for its nightlife and popularity with clubbers as well as the scores of hotels that pepper the area. However, away from the bustling centre, the town also features some quieter parts housing office blocks, business centres and even residential areas.
These areas also feature as the island's major commercial hubs, attracting a range of international businesses across all industries, which is another reason why renting here can be costlier than other towns. This coupled with the myriad of establishments to be found here, ranging from bars and restaurants to retail outlets, shopping centres and banks makes these towns the foreign "hot zones" they have become known as today. Of course, it also helps that they also house a delightful seafront promenade, access to rocky beaches and offer outstanding views to all occupants and visitors. Quite understandably, who wouldn't want to wake up to spectacular sea views and be able to pop down for a quick swim whenever they feel like it?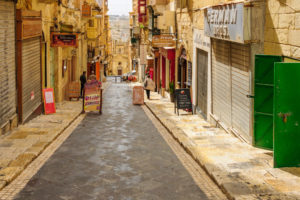 While Valletta is the capital city, towns like Sliema and St.Julian's have undoubtedly been stealing its thunder for all the reasons mentioned above. However, in recent years, Valletta or Il-Belt, as it is referred to by locals, has managed to regain much of its former glory. Apart from housing some of the country's official government bodies, it's also a UNESCO World Heritage Site, which is evident from its rich history as well as detailed baroque architecture and fortifications, which are still intact. Cars are prohibited from entering the heart of the city making it a lovely place to wander around in although this does mean it attracts hordes of tourists on a daily basis. Valletta is also adequately stocked with its own share of eateries, outlets, and services and most amenities are within a few metres away. Housing options in this city are not inexpensive though, with prices on the rise in the past few years due to its prestige being restored. Located just across the waters from Sliema, Valletta is quite easily accessible either by water ferry from the Sliema Ferries area or by a 30-minute bus journey.
Probably the major benefit of living in these towns is simply being bang in the centre of the action, so to speak, and being able to travel around on foot for most necessities.
Most expats choose to settle in nearby towns of Msida, Pieta' and Ta' Xbiex which may be considered a good middle ground as rent prices are more affordable but they are still quite central and within easy reach of Sliema, St.Julian's and Valletta.
The Central Areas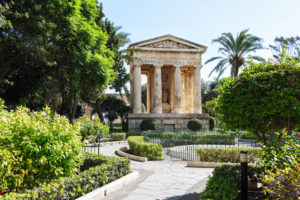 When moving away from the Coast, more inland towards the centre of the island, towns like Birkirkara, Attard, Naxxar, Mosta and Hamrun become viable options to assess. While traffic in and around these towns can still be problematic, there are quite a few decent residential areas to choose from and many locals prefer to settle here.
The selection of residential units on offer is also vaster than the small apartments of Sliema and St.Julian's; a number of lovely townhouses and villas are available and provide the perfect investment for families.
The North
Predominantly comprising the towns of Bugibba, Qawra, Mellieha, Xemxija and Cirkewwa, the Northern coast of Malta is home to some of the island's most popular sandy beaches like Ghajn Tuffieha and Armier.
Bugibba and Qawra can be considered the more touristy areas, so rental costs are generally more pricy although still cheaper than Sliema and St.Julian's. Meanwhile, Mellieha is a much quieter area and houses some exquisite villas for those looking to invest a quality property with amazing views and laid-back vibes.
Cirkewwa, on the other hand, houses the harbour connecting Malta to its sister islands of Gozo and Comino, which are only around a 30-minute ferry ride away.
The South
It's also worth evaluating accommodation in towns and villages located in the South district of the island which is generally more budget-friendly than the rest of the island.
While many smaller villages pepper the area, the main towns can be considered those of Marsascala, Marsaxlokk and Birzebugga. Just like their fellows in the North, the seaside towns also offer some outstanding views and some of Malta's well-loved rocky beaches, such as Wied iz-Zurrieq, can be found here.
Living in the South of Malta means the airport is located conveniently close by in Luqa. However, the inland towns like Marsa, tend not to be very picturesque and again, commuting to other parts of the island can be a hassle.
Gozo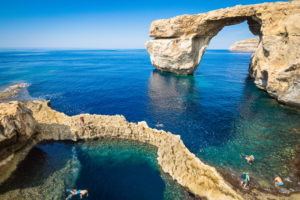 Malta's charming sister island has a unique culture of its own and is equally stocked with all amenities needed for daily living. However, jobs in Gozo are not that easy to come by and most Gozitans choose to relocate or commute to Malta for work. The island is popular with the older generation and many retired British expats who chose to settle down here over the years.
Gozo's housing options are much cheaper than Malta; for the price of a tiny one-bedroom flat in Sliema, could get you a large airy penthouse with sea views and a garage in Marsalforn, for example. However, the downside is that it's quite cut off; for international travel, you'd have to travel to Malta to get to the airport at Luqa, so your whole journey could take up to 2 hours, due to the additional ferry crossing.
As is evident, Malta's size is almost a non-factor when considering the vast variety of habitable areas available; just remember that if you're here for the long-run, investing in your own vehicle would be useful to get around more easily and avoid the frustrating public transport system.
Contacting reputable real estate agencies should be your first point of reference when beginning your property search in Malta since, as knowledgeable sources, they would be better able to guide you in your search and find the best option for your personal circumstances and budget.