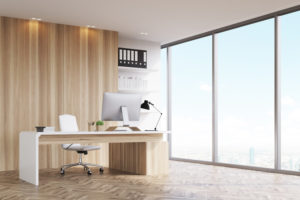 A gem in the heart of the Mediterranean, Malta is best known for its sunny climate, enjoying more than 300 days of sunshine a year. Stunning beaches pepper the island surrounded by sparkling blue waters that make it one of the most popular tourist destinations in Europe.
Coupled with a relatively low cost of living and a booming financial sector, Malta has been attracting some heavyweights across all industries, looking to set up or relocate their business overseas. Its strategic geographical position right between Southern Europe and Northern Africa adds to the island's appeal as a commercial hub.
If you're thinking about moving your business operations to the Maltese shores, you may find yourself at a loss on where to begin. Here are a few aspects to keep in mind when searching for office space in Malta.
Location, location, location
Malta's tiny size means that most places are easily accessible. In fact, it takes all of one and a half hours to cross the entire island by car, barring, of course, the extra time that may be spent in traffic. That being said, most foreign companies usually favour the coastal towns as a base for their businesses; Ta' Xbiex, Gzira, Sliema and St. Julians are particularly popular and all have experienced an influx of companies from the iGaming, technology and finance sectors in recent years.
While Sliema and St.Julians fall on the pricier side of the rental scale, all four towns offer office spaces with breathtaking sea views, surrounded by numerous catering establishments and retail outlets, all within walking distance.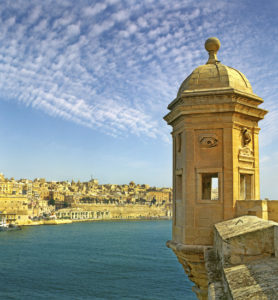 Malta's capital city Valletta has also seen a spike in international firms setting up shop within its borders. As a UNESCO world heritage site steeped in cultural attractions, Valletta is a bustling city whose antique, charming buildings will definitely steal your heart. Like Sliema, rental prices tend to be high and office space is constantly demand in this commercial core of the island.
Neighbouring the capital city, one may come across Msida, a town often underestimated for its lacklustre surroundings. However, Msida has grown into a centre of commercial activity in the last ten years, offering office space at relatively lower prices. Its intermediary position means that all main routes to the rest of the island run through the town.
Further towards the heart of the island and away from the coast, the central towns of Birkirkara and Mriehel make up a large proportion of office blocks in Malta. Apart from the Mriehel Industrial estate, which is home to larger factories and warehouses, many companies choose to set up shop in these localities due to the reasonable price of rent and the vast choice of office space available.
Types of Office Space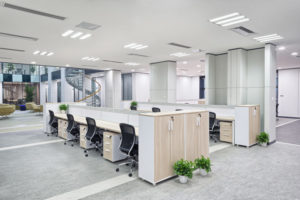 Most of the localities mentioned above offer a dynamic and flexible selection of commercial properties ranging from serviced offices to high-quality business centres, complete with security staff.
Due to the high demand for business centres from numerous international firms, development of these blocks has been on the rise, creating a more competitive edge to office spaces in Malta. Business centres provide companies with a complete package comprising the prestigious image, efficient support and security, innovative design and layout combined with superior technology making for a high standard offering that delivers on all fronts.
Similarly, serviced offices have also gained popularity in recent years; these are especially suitable options for organisations looking for shorter rental periods, as most of the costs associated with setting up the offices are taken care of by proprietors, including maintenance and utilities for example. Many proprietors in Malta now offer this contemporary approach to office space in response to the high demand for such quarters.
The Rental Process
When looking to set up your offices in Malta, certain challenges and hurdles may interfere with and lengthen the process but this is no reason to let a few technicalities leave you disheartened; the first step is identifying your company's needs in terms of office space; these will include size and layout, parking facilities, commuting considerations, as well as your budget.
Next, you may either choose to begin your search by turning to Google and other online property websites to review the choices available. Keep in mind to start your search at least 2 months in advance of your relocation is scheduled to take place, as office space in Malta is almost constantly in high demand but some leases may be available on the market again.
Your best bet would be to seek out the advice of a commercial property consultant; an expert who knows the market inside-out and will be able to provide you with a wider selection of office space available to rent at the time when you require it. Moreover, a specialised consultant will be able to guide you through the rental process, matching your organisation's needs with the properties available and providing suggestions on the most suitable choice for your business.
Making it Official – Signing Off
Once you have selected a list of your favourite options and concurrently, taken that final decision on the best choice, the negotiation agreement must be drawn up with the landlord of the property. Certain terms and conditions must be considered, including, for example, rental duration, costs, payment terms, the scope of use, maintenance and other related issues.
Landlords will generally have their own agreement prepared, and this must be compared to the tenant's requirements and adjusted accordingly should any discrepancies come up. Once this has been settled and agreed upon by both parties, signing the agreement and deposit transfers can take place.
This may sometimes prove to be the more tricky aspect of the rental process, since disagreements on some aspect or other between landlord and tenant are not uncommon. In this case, the intervention of a third-party mediator can be useful to smooth over the process and aide communication in this crucial stage. Skilled negotiators are especially convenient for potential tenants in the case of a Seller's market, where proprietors have the upper hand since there are multiple parties interested in their property.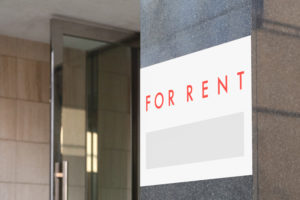 Once both parties have successfully agreed on all terms of the lease agreement, a final meeting is set for a last review and signing process. It is common for last-minute changes to take place at this point; these are generally minor amendments but should nevertheless be reviewed accordingly. In the majority of cases, this is the final stage of the office space rental process in Malta – issues are finalised, contracts are signed and payment may go ahead as per the agreement.
In recent years, Malta has also established itself as a haven for start-up companies, no doubt thanks to its tax incentives. Growing multiculturalism as a result of the influx of foreigners choosing to work and settle on our shores is yet another strength, guaranteeing a varied and competent workforce.
Searching for commercial property in an overseas location can be a daunting prospect for those not familiar with the local market and its nuances. Specialised commercial property agencies are convenient to help the process along, providing expert guidance and offering a professional perspective on the process of renting office space in Malta.