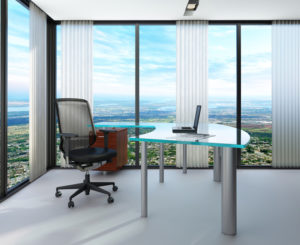 If you're thinking about relocating or setting up your business in Malta, one of the first things you should consider is, quite obviously, where to base your offices. 
While most foreign businesses are strongly drawn to a select handful of Maltese towns mentioned above, which cater more specifically to non-locals and tourists, you might want to evaluate some of the aspects of other localities which lie outside these foreigner 'hot zones'.
Some of the more popular towns that attract the majority of foreign business include Malta's capital Valletta, as well as a series of coastal towns along the North-Eastern border, namely Msida, Ta'Xbiex, Gzira, Sliema, and St.Julian's.
Here are some of the major benefits associated with moving away from mainstream towns. You might want to consider if these aspects are a better fit for your specific business needs.
Better Value for Money
The large boost in demand for commercial property in Malta has led to rental prices also increasing. While most foreign businesses would accept these inflated costs, in order to remain competitive in the race for top human resources who just love to work in the top destinations, many local companies don't feel that they should be subjected to these prices, which is why they opt to set up their offices outside the more foreign-friendly towns.
The rental costs in such towns, usually located further away from the coast or further towards the south of the island, tends to be much lower and more affordable for companies operating on a tighter budget.
Larger Choice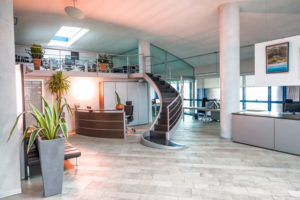 These more understated Maltese localities are also generally bigger and less congested; hence they offer companies a wider selection of offices to choose from as well as better parking facilities, too.
Whilst located just ten minutes drive from Msida, Gzira or Sliema, the town of Birkirkara for example, or the Industrial Estate in nearby Mriehel – are located more toward the centre of the island – are two such towns. While this may be a deterrent to foreigners who don't own a car, most locals are more than happy to have their workplace-based in these towns.
More Flexibility
Due to lower demand for commercial property in these areas, the landlords tend to be more flexible and lenient in their contract agreement. This may definitely work in the tenant's favour if one wants to avoid committing to a long rental duration period, for example.
All things considered, these localities may be more low-key but they're not without their own disadvantages. Check out the major cons to take into consideration when setting up your Malta-based offices.
Possible Higher Labour Turnover
If your company comprises of a large foreign workforce, most of these non-locals would find it difficult to commute to and from these non-mainstream localities, since they would probably reside in and around the mainstream areas and generally do not have a car at their disposal.
Hence this might put them off working in your company and you might lose them to other firms based in a more 'convenient' and easily accessible location.
Increase in Commuting Time
Tying in with the above point, for those without a car in Malta, commuting can be a huge headache. For all its benefits, Malta has a serious traffic situation which is only worsening by the day due to a large number of vehicles on the road. Moreover, the public transport system, unfortunately, leaves a lot to be desired, with buses rarely being on time and taking over an hour to get from one town to another, due to multiple stops on the way.
Less Prestige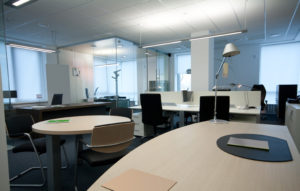 The coastal towns previously mentioned as well as the capital city are all considered high prestige localities for any business. Due to their history, charm, stunning views, or unique character, they have been narrowed to the most desirable hubs of commercial activity on the island. Hence you can be sure that basing your business in any one of these towns will boost your image in the eyes of locals and foreigners alike.
When it comes to the rest, however, they simply do not hold the same levels of prestige and reputation which is another major reason why they're often overlooked by foreign businesses.
The locality of your office space in Malta is an important factor to consider when conducting your commercial property search. Seeking out the advice of a seasoned commercial property agent will be helpful in aiding you to find the right place for your business needs.