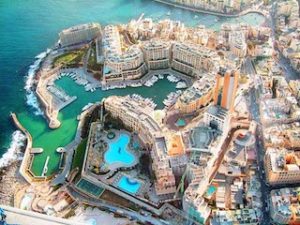 Business relocation is no easy feat and requires a large amount of planning in order for the process to be successful. It's also essential to find out as much as possible about your relocation destination to ease the process along and prepare yourself for any unexpected surprises.
Whether you're moving your business operations overseas or expanding your business activity to other branches around the world, familiarizing yourself with the local market is imperative.
For starters, you probably want to ensure that your new office space is up to scrap. Hunting for commercial property in a foreign country is a challenge for those who are not familiar with the nuances of the local scene. There are several factors to consider which may make a relatively simple process extremely time-consuming and more complicated than it needs to be.
In order to locate the right office space for your business operations in Malta, consider the following checklist before you make any decisions.
Size and Space
Assessing your office space's size requirements should be one of your first concerns. When considering a particular space, be sure to request an internal area plan in order to check whether this would accommodate your office furniture and equipment as well as your employees of course.
For small teams, you might want to consider serviced offices which may be rented fully furnished. They should include everything you require to run your business already in place, from all necessary equipment to meeting and conference rooms.
Location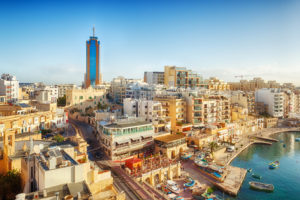 Is location important to your business activity? It's worth noting that although the island is quite small in size, it comprises a handful of areas which may be considered popular hotspots for foreign businesses. These are towns and cities situated along the North-Eastern coast of the island, such as Msida, Gzira, Sliema, St.Julian's and the capital city of Valletta too. Rent and sale of commercial office space in these areas are higher than other parts of the island since they are more accessible both by public transport and on foot and many foreigners who settle in Malta also opt for housing units in these towns.
Having your offices in Malta located in prominent towns would make travel easier for your employees (as well as your clients). However, again this always depends on the nature of your company.
Moreover, would offices on the ground floor of a building be more desirable for a business activity or would you prefer being located on higher floors? These are also important questions you should be asking yourself when considering the right location for your office space.
Lease Duration
Another key aspect to take note of is the duration of your lease if you're planning on renting out office space in Malta. Typically, commercial properties are leased over a minimum 3-year period. If you anticipate that your business operations in Malta will expand over the next couple of years, it may be worth considering a larger space with a longer lease.
Your Budget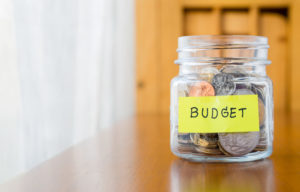 Once you've made your decision and picked out a suitable commercial property for your organisation, negotiations can begin with the owner. If you're working with a specialised property agency, their staff should be able to provide you with an overview of the current market costs. They will be able to negotiate the asking price to be in line with your budget. You should also estimate additional costs and utilities that will be associated with the upkeep of the offices and whether or not these are included in the rental prices.
Your best bet is to take on the services of an experienced commercial property agent to advise you and help guide you throughout the process. These experts can also provide you with a list of suitable properties that you may not find on your own.
Remember to go over the small print of the rental agreement thoroughly with your agent to ensure that all details are in order before signing off.
When keeping these points in mind, relocating your business should become a manageable task. You'll be ready to kick-start your business in Malta before you know it.