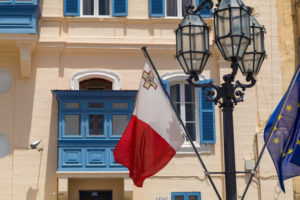 Apart from its beauty, culinary delights and easy-going lifestyle, Malta has also undergone a massive overhaul within the business and finance sector over the past few decades. While somewhat limited in natural resources, the Maltese have always relied on its strong human resources sector to expand its potential on a worldwide scale. Once coveted for its booming tourism industry, Malta now also brings something else to the table – a thriving business environment which suits the fancy of many overseas companies looking to relocate their offices.
What's more, a large number of foreign expats have also become attracted to Malta, so much so that they made the decision to uproot their lives to settle and work on the island. If you're considering relocating to this alluring destination, here's some important stuff you should know about the working world in Malta.
Skills Required
In Malta, 75% of the total workforce is taken up by the services industry, followed by the manufacturing sector at 22% and a mere 3% in agriculture. If you're an EU citizen, joining the Maltese workforce is relatively easy since work permits are automatically granted.
Matters get a little more complicated if you happen to be a third-country national, however as long as you are fluent in English and possess skills which are in high demand, such as IT or finance, then it shouldn't be too difficult to get yourself a work permit.
If you are thinking about joining the Maltese workforce, it is relatively easy if you are an EU citizen. To avoid an influx of foreign workers, Malta still holds a work permit scheme, but these are automatically granted to EU citizens.
Where to Look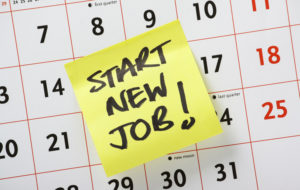 When looking for a job in Malta, there are several routes available; the most popular would be joining one of the Facebook groups set up specifically for job seekers. However, you could also turn to the public employment services organisation, the ETC, and browse through it an extensive database or sign up to their mailing list.
The local newspapers, such as the Sunday Times of Malta, also have an entire Classified section dedicated to job vacancies. There's also the option of recruitment agencies, of which there are plenty in Malta; these have proven quite useful in matching candidates' abilities and experience with job vacancies in the private companies which they do business for.
Getting a Work Permit
All foreign workers require a work permit by Maltese Law to work on the island. To apply for one, simply download the form from the ETC website and submit it, together with a copy of your passport and the relevant payment fee. These are usually issued within a couple of days and remain valid for a year.
You're also required to submit additional documentation, including a promise of work on the island, your CV and references, among others.
Income Tax in Malta
All residents in Malta are required to pay taxes on their yearly taxable income according to the annual governmental budget. As it stands, yearly wages of between $14,591 and $60,000 are subject to 25% tax rates. Certain 'high net worth individual' earning over a specific amount may apply for a special tax status to reduce their tax charges.
Self-Employment in Malta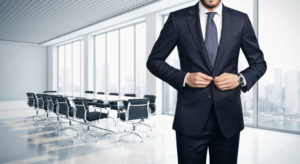 If you're planning to become self-employed, the procedure in Malta is luckily fairly straightforward. You'll need to apply for a Social Security (or National Insurance) number and then register for a VAT number through the VAT department. Once you've obtained both of these, you'll need to fill out and submit an engagement form from the ETC.
To pay your social security contributions and taxes, you'll also need to register with the Inland Revenue Department. Finally, the last step is applying for a Trade license with the Trade department.
If you have come across any issues throughout the process, you would do well to contact the Malta Enterprise, who offer advice and guidance, especially to foreign nationals and businesses.
Work Contracts in Malta
Upon working in Malta, you'll have to sign an employment agreement with your new workplace, in which your duties and obligations as an employee of the company are outlined as well as the salary amount agreed upon and working conditions. The contract will also state the employment period, whether fixed or indefinite, temporary or permanent, as well the probation period and any other terms of employment.
Make sure to read the terms of the contract properly to ensure there are no misunderstandings.
Salaries in Malta
However, these figures rise considerably for managerial positions, highly specialised jobs and especially within the booming iGaming industry. While it's true that the cost of living Is higher than it was a few years ago, Malta still remains one of the most affordable places to live in Europe.
It's probably worth considering that if you're only in it for the cash, Malta may not be the best place to grow your career. However, the island does offer an unparalleled laid-back lifestyle that's a rare find within Europe.
Working Conditions in Malta
The Maltese working week comprises of 40 hours for full-time employment, with 48 hours being the legal maximum, the extra 8 of which are paid as overtime. Daily office hours generally range between 08:00/09:00 to 17:00/18:00 with a lunch break in between, however, reduced hours are a possibility with some government departments and private firms during summer.
Employees in Malta are legally eligible for 25 days of leaving a year as well as days off work for every public holiday which falls on a weekday.
Working in a Maltese Company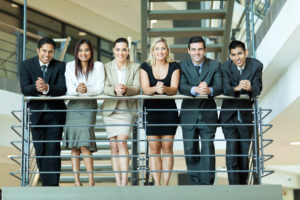 Most local companies provide a welcoming and open working atmosphere for all employees, even foreigners. Because of its small size, the Maltese business world runs in tight circles, which has both its pros and cons. However, most companies will instantly go out of their way to get to know you and integrate you into the team so you'll feel like part of the family in no time. This accommodating attitude makes it much easier for expats to settle down to their new life in Malta.
On that note, if you decide to change the job and leave the company, your decision might be taken more personally in Malta. It's also quite likely that your old and new boss may know each other so be extremely careful to go about your move in the best way possible so as not to leave a negative impression. This intimate quality to the Maltese workplace definitely takes some getting used to.
The Maltese economy has managed to remain stable throughout the economic crises that rocked the rest of the continent and now emerge stronger than ever with a growing GDP and countless new employment opportunities cropping up on a regular basis.
Working in Malta is definitely an attractive option for multiple reasons; an English-speaking community, booming tourism industry, awesome climate and easy-going lifestyle, you could do a lot worse. We hope our guide to the Maltese working environment has been useful and wish you the best of luck in your future employment prospects!