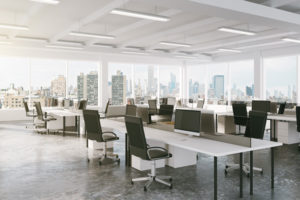 An island steeped in culture, history and breath-taking sea views, if you're considering relocating your offices to Malta, you've picked a good contender. Apart from its strategic Mediterranean location and its attractive tax incentives, Malta has a lot to offer which is probably why it's seen a massive influx of foreign businesses over the past decade.
So where to begin? Getting accustomed to the place itself should be your first point of reference to evaluate how to go about your search for office space. We've taken the liberty of quizzing some kind individuals who work and live on the island and asking them what they believe to be the formula for the best office in Malta. Here's what they had to say.
"Location, location, location! Having my office relatively close to where I live means I can usually walk it to and from work, without having to worry about bus schedules or traffic"
Location is undoubtedly one of the key pillars to consider when conducting a commercial property search. Choosing the right locality for your offices in Malta depends on several factors, including your budget, size requirements and lease duration, among others.
It's worth mentioning than there are a select number of towns which may be considered foreign 'hot zones' as they have attracted numerous foreign companies. These are mostly coastal towns located in the North-Eastern district of Malta, namely Msida, Ta' Xbiex, Gzira, Sliema and St. Julian's. Most non-locals also choose to settle in and around these towns thanks to their central position so having your offices in a place easily accessible to your employees should be one of your first priorities.
"I recently started working for an iGaming company and I have to say I'm amazed at the unique office culture! We get fresh fruit and smoothies every morning and breakfast every Monday too along with other regular treats. Working in a place that values my contribution as an employee makes me all the more motivated to go to work each day."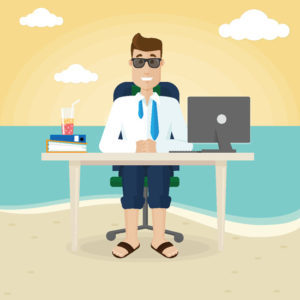 While this particular employee seemed more concerned with the non-physical aspects of his offices, it's good to know that small, regular contributions to your staff, over and above their salary, are so highly appreciated. Unfortunately, many Maltese companies tend to reign in additional expenses on their staff's wellbeing. Hence, locals who have migrated to foreign companies are in a humbler position to value these extra perks. The Maltese taskforce is relatively skilled and varied, so recruiting some local employees to go with your new offices is not a bad idea.
"Having underground parking facilities with ample space for all employees would be awesome! I wouldn't have to spend ages looking for a decent parking space every morning or waste money on outside car parks"
Unfortunately, Malta's small size serves as both a blessing and a curse. While it's easy to reach most locations quickly, heavy traffic and the ridiculous number of vehicles on the road has steeply increased commuting time in recent years. Parking spaces have also become a rarity so having a company carpark would be an ideal solution to save your employees precious time.
"The views from my desk are amazing! I'm not kidding, we all have fantastic views of the sea and sunset across Sliema thanks to our seafront offices. It works great as a stress reliever"
For all its beauty and heritage, built-up areas in Malta usually tend not to be very scenic, for obvious reasons. However, most of the popular towns mentioned above afford their occupants stunning sea views thanks to their proximity to Malta's lovely coast.
Investing in office space directly overlooking the seafront or on the higher floors of office blocks will grant you unparalleled views of the famous crystal blue waters and breath-taking summer sunsets. What's more, having your offices close to the beach is also a plus as it allows employees to go straight for an after-work dip in those sweltering Maltese summer months.
"Working in one of Malta's shopping capitals is a real plus. I get to spend my lunch breaks buying shoes!"
Again, location proves to be an important factor for our shoe-obsessed friend. Joking aside, having your offices close to a variety of amenities is super useful as all your daily needs would be within walking distance. Malta's capital city, Valletta, is one such example, comprising retail outlets, stores, bars and eateries all within a few metres so it's easy to get some shopping done in your lunch-break or go for a much-needed cocktail after finishing up at the office.
"I think it would be good to have showers at the office. I sometimes ride my bike to work and it would be nice if I could take a shower to freshen up, especially during the hot summer months!"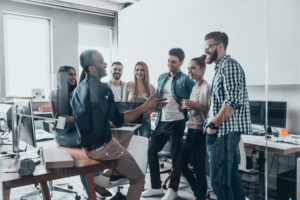 Equipping your offices with additional facilities like showers or even an office gym will show your employees how you're determined to cater to their needs and wellbeing. This will keep them motivated and more prepared to take on their daily tasks and challenges, knowing that they are valued as individuals.
Of course, different people have different ideas about the 'best' office and it would be impossible to please everyone. However, taking note of some of the above suggestions would do well to help you narrow down your search for exceptional office space in Malta.