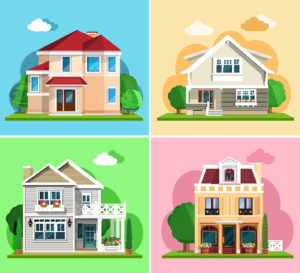 If you're having a hard time trying to sell your house or commercial space, you could be repeatedly asking yourself what you've been doing wrong. This issue has come up with various sellers who have contacted us in desperation after having their property up for sale for ages, with no success. To avoid making the same mistakes, we reveal the main reasons which may be holding you back from making that sale.
Leaving the Building in Poor Condition
We can't stress this one enough. Buyers are extremely judgmental beings when it comes to prospective properties so the best way to ensure the premises meets their standards is to consider its condition. Homes or commercial buildings which require little renovation will automatically have an edge over those that are shabby-looking or falling to bits. Renovation costs money and buyers would often not be willing to spend much more cash than they're forking out for the purchase.
Not Giving Your Property the Right Exposure
Another common reason why most vendors don't manage to sell their properties is that they don't put enough efforts into marketing it properly.
It's not enough to simply put up a 'For Sale' sign and upload a couple of Facebook posts and ads in the local paper. As any good salesman will tell you, when it comes to selling, you have to be rigorous and calculated. Many people don't have the time, knowledge or inclination to undertake which is why it's best left in the hands of a reputable specialised property agency. Real estate brokers have the knowledge and resources to make sure your property gets the exposure it deserves and reaches the right target audience.  You wouldn't try to perform your own root canal so why waste your precious time trying to market your own property? Leaving to the experts is the ultimate way to get the best results.
Pricing your Property Wrongly
Finally, an area where many people mess up when selling their property is pricing. How are you to know what your property is worth? In today's fast-paced property market, prices are constantly fluctuating and those without insider knowledge wouldn't be privy to these trends. Pricing your property correctly means pricing it at market value. Overpricing can often work against you in the long-run as most buyers will, quite understandably, be unwilling to pay more than they have to. If your property doesn't fit into their budget, most people won't give it a second glance. If they see it again after some time and realise that the price has dropped, they may deduce that there must be something wrong with it, thus negatively evaluating it once again. Getting the price just right the first time around is one of the 'secrets' to sealing the deal.
Lacking the Professional Touch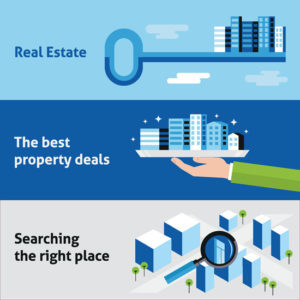 If you want to sell your commercial office space quickly and efficiently, your best bet is to get in touch with some industry experts who know their stuff, like the team at MaltaOffices. Not only will we be able to value your property correctly, but we'll also provide input on any renovations which need to make. This will ensure it's in perfect shape to be sold. Moreover, our dedicated team has a variety of marketing tools and resources at their disposal to ensure that your property gets exhaustive publicity to the right market segment. We've got you covered to finalise your property sale in as little time as possible.
Finally, remember to be nice to your prospective buyers. After all, a little kindness goes a long way. So be open, answer any questions they may have and share some advice of your own, too.