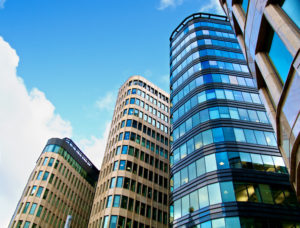 Companies looking to invest in real estate whether to expand their business operations to different branches or set up shop in an entirely different location now have a plethora of options at their disposal in today's booming worldwide property market.
Corporate real estate is an umbrella term which has come to refer to everything from manufacturing to catering establishments, retail outlets, hotels and of course, office buildings. Specialised commercial real estate agents have always been entrusted with the task of matching the physical property to a business's requirements to provide them with the most suitable option for their needs.
Moving Away from Traditional Office Spaces
The contemporary corporate world now calls for a demand in quality commercial properties of all shapes and sizes to house their business activities. In today's changing business landscape, acquiring commercial property has become much more than simply an end in itself. No longer just a physical address for a business, companies who invest in property are looking at a sure-fire way to boost their real estate development portfolio and increase the asset value of their organisation.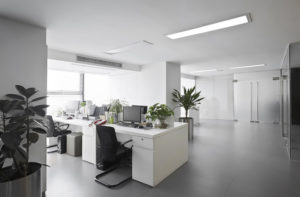 As a result of this shift in perspective, corporate real estate agents now have the additional responsibility of ensuring that property not only meets the expectations and requirements of an organisation but fulfils superior criteria in terms of corporate social responsibility, employee-centric workplaces, innovative design solutions as well as sustainability initiatives.
Workplaces are much more than just a physical building that houses a company's business operations. They have essentially become a key player in establishing working environments that add value to an organisation and in turn, help recruitment and retention processes by accessing the best talent available. A skilled workforce is the backbone of any successful firm, and nowadays organisations have realised that their business strategy should focus more than ever on putting employees first.
Whereas before, power lay in the hands of the business owners, the balance has shifted in the employees' favour, creating the need for thriving workplaces that provide much more than just a desk and swivel chair. Corporate properties today should stand for everything a company's culture encompasses, namely an immersive environment that addresses the emotional and physical well-being of staff, and encourages them to strive for greatness at every corner.
Commercial Property in Malta
Malta has long been attracting foreign businesses looking to relocate their operations to a central, overseas location. Strategically situated between Western Europe and North Africa, this tiniest of EU states offer attractive tax incentives, a relatively low cost of living and 300 days of sunshine, easily surpassing most of its larger competitors as the ideal relocation package.
Since joining the EU, Malta has witnessed an increase in its export market through its Freeport. The island also boasts a strong tourism sector which attracts a melting pot of cultures from all corners of the globe.
Those seeking residential property on the island may also take advantage of property schemes aimed at foreigners looking to settle here such as the recently introduced Malta Residence Programme for EU nationals, which offers reduced tax rates to those seeking permanent resident status on the island.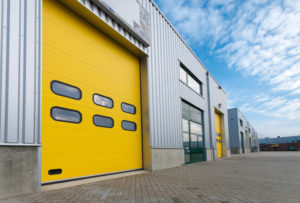 The commercial property market in Malta has seen a surge in the last decade, thanks to the influx of foreign investment and business activity. The island now boasts a myriad of suitable options ranging from fully furnished serviced offices and business centres, to catering business properties, factories and industrial spaces too.
Co-working and hot-desking spaces also feature prominently in Malta's array of commercial property options, with plenty of options for start-ups and small businesses who aren't quite ready to take the plunge to invest into their own space just yet.
If you're considering moving your business to Malta, the best way to go about your search and acquisition of corporate real estate on the island is to get in touch with a specialised commercial property agency. These professionals are knowledgeable of market conditions and are in a better position to help you find the right fit for your business operations in Malta.