Paul Hyzler is the managing director of two local companies, Nine Yards and MaBu Ltd. The former is a design and project management company that was set off by the latter, which specialises in property niche markets for foreigners looking to apply for citizenship in Malta. He shares some insights on what it's like to take the reins on large property renovation projects and how he still manages to find an adequate work-life balance.
Can you tell me a little more about the two companies you're currently managing?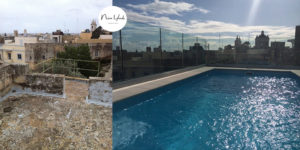 I'm currently managing two companies MaBu Ltd and Nine Yards. MaBu can be described as a property agency that specialises in niche markets, namely providing services to individuals looking for residence programmes to relocate to Malta.
Nine Yards, on the other hand, is a design and project management firm that helps people do up properties. We put together a team of designers and cater to both locals and foreigners although now around 80% of our clientele is local.
So how did you come to become the director of both these companies?
Well, MaBu Ltd. was set up to coordinate these kinds of investments in the real estate sector both abroad and locally and I was involved in its formation. It started off by chance really, in Bulgaria where property prices were super low. We travelled there to look at a plot of land that was up for sale. It was a huge risk at the time as it was not familiar territory. But it turned out to be a shot in the dark that luckily, paid off.
This eventually set off Nine Yards. Clients may buy a property that needs a lot of work to be done to it and this is where the design and turnkey aspect comes in. Its conception was for these renovation jobs.
We've worked on houses and a few commercial properties, but mostly small to medium-sized projects.
Sounds like an interesting field. So, what does your role in both organisations entail?
The development aspect extends to both. The nature of my work with MaBu is to identify suitable plots of land which are good for developing. Then we either speculate and sell or develop it
Nine Yards is more of a going concern, so I can plan for it a little better. It's mostly business development and project management.
I manage the agents as they report to me, but my role entails a lot of site visits and inspections. I also assist the agents when it's very busy. But mostly I set the project managers on track, check up on the projects and basically oversee the whole process. I make sure everything's kept in check.
How would you describe a typical day at work?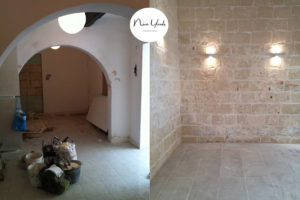 My day is never the same; it really depends on what's going on at the time. When we have foreign clients over, they're a lot of site visits and inspections
I also have to assist the agents when there's a lot of work that needs to be done on-site
Luckily, both companies operate from the same office in Sliema so it's easy to manage both at the same time, and we also cut down on commuting time and additional costs.
But you must find it difficult to cope with the operations of not just one, but two companies! How do you cope?
I have to admit that it's challenging trying to keep all the madness together.
I usually start with a task list, but it can be a headache to cope with everything. However, it's also rewarding at the same time.
It usually fluctuates between periods of extreme madness and then quietens down.
Let's rewind a bit. I probably should have started with this but what did you study? Just curious about how it led you to property development.
Well, I have a background in management and studied at Maastricht University and the University of Bournemouth where I completed a Masters in Marketing
I think my educational background helped equip me with practical tools that you can use in real-life contexts and which are useful in every line of work.
I think marketing especially, is an important skill to have as it keeps things fresh and teaches the individual how to penetrate markets
Do you work regular office hours then? Or is it more flexible?
I usually work Mondays to Fridays, regular hours from the office. However, when foreign clients are over, I obviously work when they're here so there's the need to be more flexible.
I also spend Saturday mornings alone at the office as it's sometimes the only time I can catch up on admin work.
What do you like to do when you're not busy keeping everything in check?
About 50kg ago, I used to love playing football. I still do but I don't have as much time for it as I used to. I make up for it by watching football games instead. I'm a huge Milan supporter (make sure you put that in caps!) I also enjoy watching MMA fights and boxing, sports I'd never attempt of course but they're fun to watch.
My wife and I also have a little boy on the way soon so I'm sure that most of my time will be taken up by him pretty soon! But I'm happy cos there'll be another little Milan supporter to watch games with me soon.
And do you happen to have any other plans for the future? Do you see yourself working in property development for the long-term?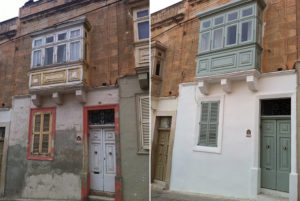 Honestly, I get a thrill out of renovating properties, so I'll probably still be doing it in my retirement. While the rest is necessary for work and business, I'm keener on the renovation part
So, I have to ask: what's the attraction to renovating properties?
I like to picture how the property will turn out and I enjoy the challenge of helping properties fulfil their full potential if that makes sense.