Residential Property to complement offices for rent.
If you're looking to for an office for rent in Malta for your company, you may also be interested in options to buy or rent residential property in Malta, you'll find a myriad of options at your disposal.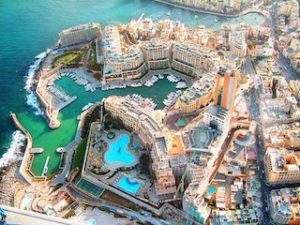 Due to recent boom in the number of foreign nationals moving to the island to settle and work in many of the offices for rent that are available in most of the islands most desirable areas, the construction industry has also seen a surge to meet the high levels of demand. Malta now offers a diverse property market covering commercial and residential requirements that boast both contemporary and traditional styles, so there's someone to suit every possible preference.
Whether you're a twenty-something looking for a fresh start overseas, or an established businessman looking to relocate your business, offices, and uproot your family, there's bound to be something to catch your eye.
Check out a comprehensive list of all the most common property types you can find around Malta and Gozo.
Residential Property as Apartments and Penthouses
These are currently the most popular types of residences in Malta due to the construction boom giving rise to a myriad of new apartment blocks that took the space previously occupied by large houses. You'll find a vast array of options available from small studio flats to airy 3-bedroomed penthouses, compete with large terraces, perfect for outdoor entertaining.
Both apartments and penthouses either form part of an independent block or maybe a unit within a larger complex that includes a communal pool and garden area.
Meanwhile, maisonettes are a local variation on the standard apartment that forms part of a block but have their own private front door. They may be situated on the ground floor with a backyard or on higher floors with their own roof space.
Villas and Bungalows as upmarket Residential property options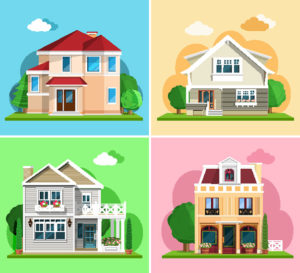 Malta also boasts some pretty spectacular villas and bungalows, although these are rarer and generally located in more select areas of the island. These may be either semi or fully detached and often come equipped with surrounding garden area and a private or communal pool. Comprising around a third of an acre of land, bungalows are generally spread over a single floor while villas have multiple levels. Both are considered to be luxurious properties, only afforded by the very well-off, as they generally come with a hefty price tag attached.
Terraced Houses
These may be considered standard residences that are built over 2 or 3 floors, comprising a roof, back or front garden/yard and often, an inbuilt garage. Prices for terraced houses differ according to location and finish as well as size.
Houses of Character and Farmhouses
Considered the most charming residential properties in Malta, houses of character and farmhouses pay tribute to an earlier style of architecture such as wooden beams, stone arches, central courtyards, wine cellars and the like. When converted, they come fully furnished with all contemporary finishings while still retaining their old-school charm thanks to the unique features mentioned above. These properties are generally tucked away within a few towns and villages, and often found in the countryside. Gozo, in particular, is home to many a farmhouse.
Special Designated Areas
These refer to luxury developments aimed at foreign buyers since no permits are necessary for non-Maltese nationals to acquire these types of properties. This is as opposed to properties located outside these SDAs where an AIP permit is required from the Maltese government for both EU and non-EU nationals who are not Maltese citizens.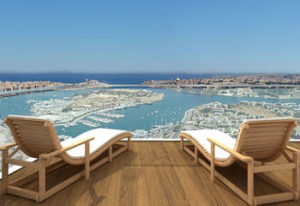 Here's a list of the current SDAs in Malta and Gozo.
Portomaso Development, St. Julians, Malta;
Portomaso Extension I, St Julians, Malta;
Cottonera Development, Cottonera, Malta;
Tigne Point, Tigne, Malta;
Tas-Sellum Residence, Mellieha, Malta;
Madliena Village Complex, Malta;
SmartCity, Malta;
Fort Cambridge Zone, Tignè, Malta;
Ta' Monita Residence, Marsascala, Malta;
Pender Place, St. Julians, Malta;
Metropolis Plaza, Gzira, Malta;
Fort Chambray, Ghajnsielem, Gozo;
Kempinski Residences, San Lawrenz, Gozo.
As you can see, the Maltese islands offer a plethora of viable options for those wishing to rent or buy a property. To begin your residential property search in Malta, your best bet would be to contact a specialised property agency to provide you with an extensive list of options available to suit your budget and requirements.