Demand for Office Rental In Malta.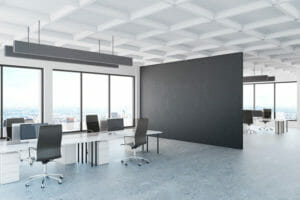 Demand for Premium Office Rental in Malta is in high swing at present as the entire island faces lots of demand for office space, predominantly in the North-Eastern part of the islands. Towns & villages such as Msida, Ta' Xbiex, Gzira, Sliema and St. Julian's are all-time favourites for the ex-pat crowd, so employers tend to favour these localities when it comes to leasing premium office space.
It follows, that increasing prices and low supply are causing operators to spread their search criteria for better and more affordable office spaces to neighbouring locations such as San Gwann, Santa Venera, Birkirkara, Pieta, and Floriana. A leading example, Mriehel has seen exponential growth thanks to private investment which has been supported by the government who assisted in creating an environment where a 'Central Business District' may start taking shape.
Evidently, commercial property investors have taken the cue. Malta is starting to develop modern business centres in less traditional localities, offering rents at more affordable prices to potential tenants. This growth and pivot in localities will enable Malta to cater to an ever-growing demand for premium offices. A demand that is being driven by industry made up of international operators who have set up shop in Malta for the many attractive qualities and features it offers them.
International Operators opt for office rental in Malta because:
Quality of Life,
Ease of setting up and conducting business
Attractive Tax Structures
Stable Economy
Skilled Labour force
Convenient Geographic Location.
It is not to say that the traditional ex-pat areas of Ta' Xbiex, Gzira, Sliema, and St. Julian's have seen any slowdown – far from it. Recent developments have started to flaunt architectural advantages that reflect the modernity of the building technology and resources available. Several office towers have already been built whilst others are in the final stages of construction.
The New wave of Premium offices in Malta for Rent.
As these new office spaces reach completion, it is clear that the bar has been raised considerably in the last decade, and some of the most well known commercial developments and business centres of the mid 90's to the early 00's have already started showing limitations in numerous departments like parking facilities, energy efficiency, features, and most of all, size.
Leading operators in the tech industries have started to carve spec requirements that are being implemented in the new builds. Offices are starting to feature larger floor areas, brighter spaces – through smart architecture and use of alternative materials – and open spaces that can be easily be altered through the use of movable partitions allowing space for future growth within the office centres. Car parking spaces, playing such an important role in employee's commutes have moved up in the ranks of priorities in the workplace, where operators at times do not consider offices that will not provide enough parking spaces to satisfy their requirements.
Office rental in Malta Starts with us!
We are here to help. We understand the needs of modern organisations. Time is of the essence, and as such we offer a swift turnaround time from initial contact all the way up to agreement overview and wrap-up. Get in touch with us for a quick chat about how we can help you with a quick Office Rental in Malta for your operation.