Nat Brewer is an Events Manager with NetEnt, one of the biggest gaming software providers in the industry. She opens up about what it's like to work with such a thriving brand.
You recently started working for NetEnt. Have you been in iGaming for long? How did you get into it?
I was always curious about the industry. However, with a background in hospitality management, I didn't think I would ever have the opportunity to actually work with such a company. In fact, I have only been in my current role for just under a year, thanks to an opening within the Events team at NetEnt.
The iGaming industry in Malta has certainly been thriving in recent years, leading many foreign organisations to set up shop here. What do you think caused this trend?
I think Malta can boast many advantages which have led to this phenomenal trend. First of all, gaming companies have greater access to financial services, within a structured regulatory framework that looks out for both players and casino operators. The location, the weather, our thriving economy as well as our culture is idyllic to attract employees with the necessary skill sets to relocate to our little island.  In addition, the Malta Gaming Authority is also at the forefront of this trend, making sure that Malta is promoted as an excellent gaming hub, not only in Europe but also worldwide.
Would you say the majority of people who work for your company are Maltese or foreigners?
I think there's quite a balanced mix in our Malta office, with both locals and foreigners making up the team.
We've all heard the iGaming rumours of fancy social events and loads of company incentives to provide employees with a quality working environment. Is it really all it's hyped up to be?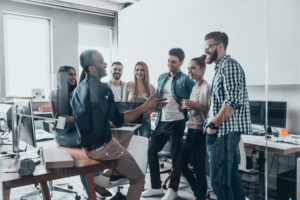 Unfortunately, the misconception is that people that work in the iGaming industry are mostly out having fun. However, I can guarantee that employees in this industry work very hard and yes, occasionally we are rewarded generously through various staff events and incentives.
Each year, companies want to improve and ensure they are offering their employees a "wow time", especially in summer and around the festive season. So I guess some of these events do get to be fancy. Staff retention is very important in iGaming, so employers do their best to keep their employees happy and engaged. Most companies in fact offer at least one weekly breakfast or lunch, while some have an in-house chef. Other incentives may include gym memberships, regular team building activities and also travel incentives.
NetEnt isn't just based in Malta of course, but have several offices in other countries. Does the Maltese team often collaborate with foreign departments?
Most definitely! Communication is key for building and maintaining strong relationships between our offices. There is a constant dialogue between local and overseas-based teams. Besides, there are also departments which are spread across the different offices which need to be working together all the time
How do you think your professional and educational background is helping you in your current role?
My background in events, hospitality and operations management have been vital so far as I've been able to apply my knowledge and past experience to the industry. During my first few weeks, I was given the space and tools to learn and absorb as much as I can about the company and the industry as a whole, which made it easier to apply my skill set.
You get to travel around a lot for conferences abroad. Do you enjoy travelling for work?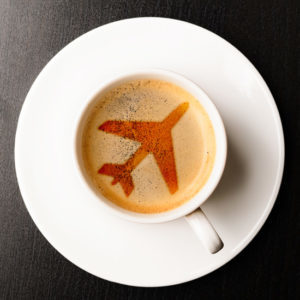 Yes, travel is a big part of the job and I truly love it. We participate in various international trade shows as well as organize our own in-house customer events abroad which is always a great opportunity to work and collaborate with new people and create innovative events in new destinations.
Sounds like they keep you busy! How do enjoy spending your free time, when you're back on the rock?
My biggest hobby is travelling, but of course, I cannot be doing that on a weekly basis! Spending time with family and friends is very important for me, whether going out for dinner or just watching a movie.
I attend fitness classes a couple of times a week and during the spring and summer months, I enjoy swimming and playing water polo. I also love scuba diving. It's definitely a great way to cut off from the world!
Do you always see yourself in iGaming? What are your aspirations for the future?
Currently, I am enjoying learning new things about the sector and growing fully into my role. This industry is quite big and offers a lot of opportunities to grow. So yes, I definitely could see myself building a career within iGaming and taking my skills to new levels.