Acquiring property in an unfamiliar location can be a daunting prospect when you're not accustomed to the local market trends.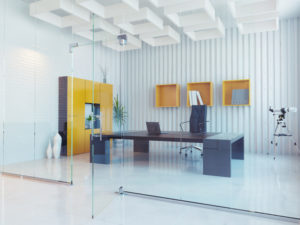 The global commercial real estate market has experienced some major changes over the last decade, seeing prices plummeting over several foreign markets. We're quite proud to declare that this wasn't the case for the Maltese corporate property market. Our faith and investment in the construction industry enabled us to keep the markets stable. In fact, this has been proven recently thanks to quarterly survey reports conducted by EU statistical bodies.
In Malta, we're lucky enough to boast a straightforward and hassle-free property acquisition process that safeguards the interests of both buyers and sellers,. This is refreshing when compared to the situation in some other nations where outbidding is an unfortunate reality. Moreover, our bilingual roots enable all legal documents to be provided in both Maltese and English and notaries can be hired to provide further guidance in relation to the legal aspect of the agreement.
Rather than taking a risk and going at it solo, you'd be better off consulting a reputable specialist property agency. These experts can provide you with all the assistance you require when searching for commercial space overseas. A quality real estate agent is responsible for offering a comprehensive service to both buyers and sellers, by ensuring that all parties are filled in on the latest industry movements in order to be able to make a sound decision regarding the purchase or sale of their corporate properties. We believe that this thorough and transparent approach is mandatory to provide the best service to our clients, along with the talent and resources at our disposal.
The Property Acquisition Process and Expenses
As soon as you've set your sights on the corporate property that best fits your business needs and requirements, the real estate agent should help you with price negotiations as well as any other specific requirements. These need to be agreed upon by both you and the vendor. Once all details are ironed out, the time has come to sign the 'Konvenju' or Preliminary Agreement. For those not in the know, this is a binding agreement where both parties concede to finalise the transaction by a set date according to predetermined conditions. Once the Konvenju is signed, the buyer must pay a part-payment of 1% Stamp duty, of which the full 5% is due upon the signing of the final deed. A 10% deposit is also paid at this point in the procedure.
First-time buyers of immovable property are currently being granted a concession from stamp duty on the first €150,000 of their purchase so that the 5% is calculated on the additional balance of the property.
What Happens During the Term of Konvenju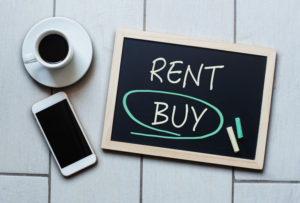 During the interim period between the signing of the Preliminary agreement and the signing of the final deed, your notary will carry out all due diligence on the property in question. As the buyer, it's your responsibility to take care of all other business such as sorting out a bank loan, checking on building permits and the like, as agreed in the Konvenju. The seller, for his part, will take care to fulfil all requirements as stipulated such as completing certain works on the building.
We realise that this can be a challenging period to get everything in order in time for the signing of the final deed. This is why we can be relied on to assist you every step of the way. Apart from maintaining good relations with the island's leading banks, we can also help with securing building permits and any other issues that need to be taken care of. As a reliable real estate agency that puts customer care at the forefront of our operations, you'll always have someone to turn to for any queries you may have.
As soon as all the above is settled by all involved, a date can finally be set to sign off on the Final Deed. This generally takes place either at the local bank, at the notary's office or at the estate agency's offices. The final agreement is gone over again and the payment due should be settled. This includes the remaining property price and the rest of the Stamp duty together with the notaries' fees.
Foreigners Buying Property in Malta
Foreigners looking to purchase property on the island, whether EU citizens or otherwise, are subject to certain conditions when the property in question is not being bought with the intentions of a primary residence. When it comes to residential property, buyers are required to obtain a so-called Acquisition of Immovable Property (AIP) permit which is only granted against a minimum price for both apartments and houses or villas. This may be applied for through the Ministry of Finance and takes up to 8 weeks to acquire.
If you're an EU citizen looking to take up residence on the island, however, you won't require a permit, after 5 years of residing in Malta as well as under other conditions. In this case, a permit isn't necessary with regards to commercial property for your business operations either.
Malta Corporate Property Acquisition
Any EU-based company is free to purchase commercial property in Malta with the intentions to carry out their business activity. This is provided that its directors have been residing on the island for a minimum period of 5 years.
Likewise, Commercial partnerships between Malta and another EU member state means that companies are able to acquire commercial real estate provided that at least 75% of its share capital is in the name of an EU citizen who again, has been a resident of Malta for the past 5 years.
If you don't happen to fall into any of the above categories, a permit is required to acquire your commercial space in Malta. Such permits are usually granted as long as the organisation in question is deemed to provide the necessary contribution to the local economy.
Foreign companies looking to set up their business operations from office space in Malta should also be heartened by the fact that the local legal system excludes wealth or property taxes.
The Benefits of Buying Property in Malta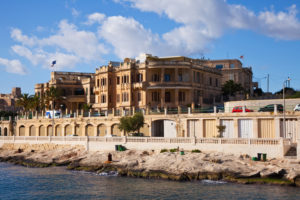 One of the major benefits of purchasing a property in Malta is undoubtedly the investment aspect of it. Rental investments secure approximately a 5% annual return and the surge in demand for property on the island has led prices to inflate. This trend shows no signs of slowing down any time soon. As a result, many foreign investors looking to expand their property portfolio have set their sights on this Mediterranean hotspot.
Apart from attracting expats looking to relocate and company owners looking for a central European location to carry out their business operations, Malta has also seen a boost in those looking for buy-to-let properties. The laid-back Mediterranean lifestyle coupled with the levels of safety that the nation enjoys has become enticing features that are drawing more and more foreigners to Malta. Buying property in Malta will definitely prove to be a well-thought-out investment if nothing else.
The wide array of properties to be found here is another plus, with everything from detached houses and one-bedroom studio flats to office hotels and commercial centres. Prices also vary greatly according to locality so be sure to get in touch with a specialised commercial property agent to get a better idea of what's on offer before you make any commitments.