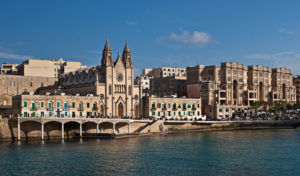 The little island of Malta lies in the heart of the Mediterranean and has long been underrated.  In recent years though, it's successfully put its name on the map as one of the top European destinations for learning English, summer vacations and retirement homes. More recently still, it's also gained popularity among foreigners looking to relocate and the local property industry has skyrocketed, as a result.
Compared to bigger European countries and cities, the Maltese property market is relatively affordable, although the surge in demand in the past few years has led to steeper prices in certain areas. Following the new millennium up to 2009, Malta experienced a significant boom in property thanks to low-interest rates and unchecked building height requirements, and more permits were issued.
Residential Property in Malta
With its mild climate, rich historical legacy and beautiful beaches, it's not surprising that Malta has become a popular choice for many looking to settle and work overseas. Moreover, attractive tax incentives and a booming economy also make this EU nation an ideal place to set up your business or find work.
Depending on the type of property you're after as well as the location, prices may vary greatly.
When it comes to houses, a standard, two-level terraced house with 3 bedrooms starts from €350,000 but once again, prices will fluctuate according to location and finish. More luxury properties such as villas, bungalows and houses of character will undoubtedly come with a high price tag, with most starting from €500,000.
The most popular housing units in Malta are apartments and maisonettes, the latter of which is similar to an apartment but has its own private front door. Apartments themselves vary from small studio flats to airy 3-bedroomed penthouses with a terrace. To give you an idea of how much you'd have to fork out, a luxury finished 3-bedroom penthouse with a seafront view in Sliema, could set you back some €350,000 or some €2000 monthly, in rent. However, this option would lie at the higher end of the property spectrum and the location is a huge determining factor too. Apartment prices generally vary from €150,000 to €350,000 for a 3-bedroom, while one-bedrooms start from as little as €90,000 in some areas.
Certain areas in Malta are pricier than others when it comes to buying or renting property; these are the handful of towns and cities located along the North-Eastern coast, namely Ta'Xbiex, Gzira, Sliema, St.Julian's and the neighbouring Swieqi too as well as the capital city of Valletta.
Buying Property in Malta – the Purchasing Process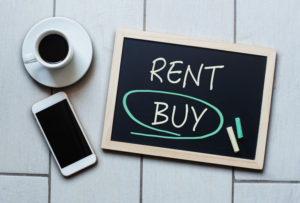 When looking to buy property in Malta, fortunately, the whole process is relatively straightforward. However, here's what to expect when it comes to making your purchase
After deciding on the area, the fastest and easiest way to pin down the right property for you would be to get in touch with a specialised property agency who know all the ins and outs of the market and would be able to provide you with a comprehensive list of all the most suitable properties for your requirements.
Once you've viewed the place and made your decision, your estate agent will also be able to help you negotiate a price with the seller and act as a witness once the time comes to sign a Preliminary Agreement.
Also known as a Promise of Sale, or Konvenju in Maltese, this agreement is binding and should include all terms of payment, deposit price, Stamp duty and the stipulated date by which all details of the sale should be finalised.
You will require the services of a notary to assess and explain the legal terms of this agreement and also to make sure that everything is ordered before it is signed. The Final Deed is generally signed at the notary's office or at the bank and this is when the transfer of the purchasing amount should be made as well as additional fees.
With that settled, you're now ready to move into your new place!
Additional Expenses of Buying Property in Malta
Along with the purchasing amount of your new property, there are also several additional fees that are part and parcel of buying a property in Malta.
Permit Fees
The fee for the Acquisition of Immovable Property Permit is €233, payable when the permit is issued.
Putting Down a Deposit
The deposit on your property may be considered common proof of goodwill on your part and usually amounts to 10% of the property's purchasing price. This is paid when the Preliminary Agreement is signed.
Stamp Duty
Stamp duty on the purchase of residential properties is paid out as 3.5% on the first €150,000 of the immovable property promise of the sale price and 5% on any remaining amount over €150,000. For any other type of property, stamp duty is charged at the default rate of 5% on the total purchasing price.
Recognition fee
If the property being purchased is subject to ground rent (as opposed to freehold properties), a recognition fee equivalent to one year's ground rent must be paid out when the final deed is signed
Notary Fees
The purchaser generally must hire a notary who will be responsible of taking care of all due diligence to ensure all is in order with both the terms of the contract and the property itself. Notaries' fees are generally around 1% of the purchasing price but this fee may fluctuate according to the type of property in question.
Agency fees
Usually, agency fees are taken care of by the seller. However, just to avoid any misunderstandings, make sure to clarify this from the start. In some cases, the fees are paid by both parties in order to avoid any bias.
Do I Need an AIP Permit to Purchase Property in Malta?
Good question. Non-Maltese nationals who are citizens of the EU are not required to apply for an Acquisition of Immovable Property Permit, provided that they have resided on the island for a minimum of 5 years.
However, if this is not the case, you will need to be granted an AIP Permit to purchase a secondary residence or immovable property for your business activity in Malta.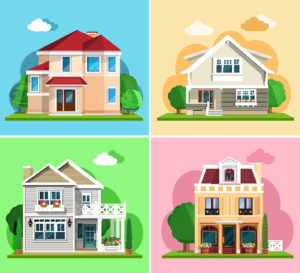 The only exception to this rule is with property located in what is known as Special Designated Areas (SDAs). These are luxurious developments where all expats may purchase property as though they were locals. Hence, no AIP is needed. Moreover, foreigners would also be able to purchase more than one property in these areas and also lease them out, if they wish to.
These are just some of the Special Designated Area properties currently listed in in the Maltese islands.
Portomaso Extension I, St Julians, Malta
Cottonera Development, Cottonera, Malta
Tigne Point, Tigne, Malta
Tas-Sellum Residence, Mellieha, Malta
Madliena Village Complex, Malta
SmartCity, Malta
Fort Cambridge Zone, Tigne, Malta
Ta' Monita Residence, Marsascala, Malta
Pender Place, St. Julians, Malta
Metropolis Plaza, Gzira, Malta
Fort Chambray, Ghajnsielem, Gozo
Kempinski Residences, San Lawrenz, Gozo
Vista Point, Marsalforn, Gozo
Malta has proven to be an ideal location for foreigners looking to invest in property overseas. Both residential and commercial units are in high demand and this trend looks set to continue over the next decade. If you require more information on buying a property in Malta, don't hesitate to get in touch.