How often do you leave home with the thought of 'Urghh!!!! Another day in the office". Well, it doesn't have to be that way and it's up to YOU to change it. As the infamous saying of Mahatma Gandhi goes 'Be the change you want to see"
Here's 10 simple tips to liven up the workplace.
The next time you walk into the office, try a few of these: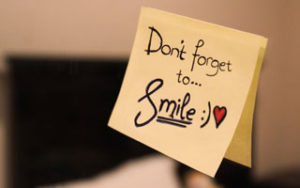 1. SMILE and say good morning to anyone you come across, smiling is not only infectious to those around you but also releases endorphins (happy chemicals to your brain) making you feel better and it can lead to a more pleasant relationship with your colleagues.
2. Organize a 'decorate your area competition' by simply, picking a theme, send an e-mail to all your colleagues and have a fun prize ready (such as a framed picture of yourself in a silly costume) for the winning team unless of course, you can ask your director to fund something like a lush team office lunch.
3. Have silly dress-up days: Carnival, Halloween or even a 'Bring your pet to work day'
4. Introduce some games in break time: we all have board games, cards and some sort of entertaining time-passer packed in a cupboard at home.  Bring them to work and enjoy playing them with your colleagues over lunch or (if you're feeling lucky) ask the big boss to fund a games console or to provide a small budget for you to buy some games for your break time area.
5. Invest in a stress ball: they probably don't cost much than your morning breakfast and can take you a long way through endless meetings or to simply throw at someone that seems to be having a rough day.
6. Create an entertaining poster or download one of the thousands of feel-good positive quotes from the internet, print them out and stick around the office, the inner doors of toilet cubicles, or next to your desk. It's amazing how such 'Visible Aids' can change your daily mood.
7. Find a volunteering activity for your office to take part in! There are so many volunteer organizations out there looking for people to give a lending hand, whether its painting a new orphanage or volunteering at an animal shelter for the day. Find a charity that suits you and your colleagues and sign yourselves up! Carrying out voluntary work is great team-building and leaves us with a great feeling from contributing towards a charitable cause.
8. Have your colleagues take at least one photo when they are on any business trip or team building event. Whether they are at an office party, restaurant or function with any of their colleagues, bringing one photo back 'for the office board' might be a great way to remind colleagues of good times with colleagues outside of the office. Create a visible space, either in the break-out room or desk area and keep putting up photos as they roll in. This will always lighten the mood as colleagues pass by them.
9. Write a funny farewell email to all your colleagues before leaving the office: "It was a pleasure seeing your faces for eight whole hours today, see you tomorrow."
10. sTreTcH: You're sitting at your desk all day long, do some neck rolls, interlocking hands and stretching out the arms, leg raises under your desk, side twists on both sides of your chair and take a walk around the office every now and then to keep your blood flowing and some mental sanity.
We really hope you enjoyed our '10 simple tips to liven up the workplace'.  Have you got any "tried and tested" tips to lighten up the workspace yourselves?  We'd love to hear them here!
Happy working!