Life is a Journey, Not a Destination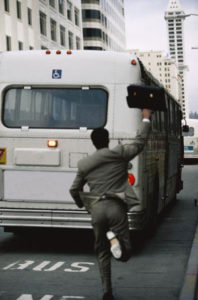 This classic proverb may not exactly ring true when it comes to the average person's daily commute to work but there's no denying that this journey can often set the mood for the day ahead.
Even though Malta's small size makes it relatively easy for people to travel to different areas without the long distances of bigger countries, the traffic problem on the island has continued to exacerbate in recent years making it impossible to reach most destinations without having to endure at least an hour stuck in bumper-to-bumper jams. Coupled with the increasing rarity of parking spaces, getting to and from work may make up a larger part of our day than it deserves to.
Drivers are becoming increasingly frustrated that what should be a smooth, fifteen-minute journey may end up taking double the time; the surplus of cars on the road and the pollution problems resulting from fuel fumes are spiking nation-wide concerns about the future of commuting in Malta.
If you're ready to ditch your car for a while and looking for alternative options to get around, here are a few substitutes that might make your commute to and from the office that little bit easier.
Take the Bus
Admittedly the Maltese public transport system leaves much to be desired. Buses are rarely on time and during the summer months, overcrowding on buses is an all too familiar problem with the influx of tourists and students visiting the island.
However, local bus company Tal-Linja has been making some attempts to resolve these issues and better the situation by proving more frequent buses during peak season and varying the routes to reach a larger number of destinations. The handy Tal-Linja app provides real-time information on bus timings and locations making it slightly easier for you to plan your journey.
Rent a Bike

World-renowned bike-sharing company Nextbike landed on Maltese shores just a few short months ago but has already established itself as a favourable transport alternative. Users get to borrow bikes for a set amount of time and drop them off at their destination when they're done, getting in a good dose of exercise in the meantime. Set up in 10 localities around Malta, we can only hope that better roads and more cycling lanes will continue to boost bikes as a viable commuting option.
If you happen to be lucky enough to live relatively close to your offices, walking is another healthy cost-effective, option which will allow you more time to take in the scenery and clear your mind.
Additionally, you'd also be doing your part for the environment since biking or walking means fewer cars on the road, and in turn, less carbon monoxide exhaust polluting the air.
Carpool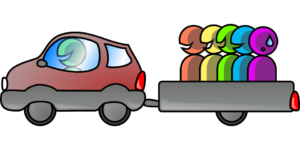 The lift-sharing app Bumalift was launched back in 2013 and has since proved successful in helping schoolkids and students get to school and university by networking those who live in neighbouring areas. They are shortly set to launch a similar scheme targeted at organisations to help employees get to their work more easily. Additionally, Bumalift also offers rewards and incentives to those using their services to promote the carpooling in Malta on a larger scale.
If you're a business owner, it's worth considering implementing some commuting incentives for your employees; by subsidizing bus passes or bike rentals for example or creating some sort of internal carpooling system, you could help your staff reach the offices in a better frame of mind and in turn, feeling more productive throughout the day. Moreover, implementing these eco-friendly policies will also serve to boost your company's image.
Understandably, many of us might not be willing to give up the comforts of using our own car altogether; nevertheless, by opting for alternatives at least during the busiest times of the day, you'll be doing yourself a favour by avoiding road rage and hopefully, starting your day on a more positive note.