According to this year's Global Start-up Ecosystem Report (GSER), published by the San Francisco-based company, Startup Genome, Malta currently displays notable growth potential as a startup ecosystem, particularly for the tech industry.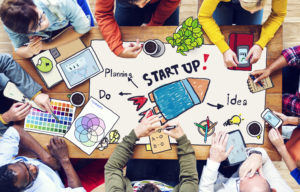 The comprehensive research report published annually reveals and compares the accomplishments of the world's top 45 business environments which encourage a thriving start-up culture, specifically in relation to technological innovations which give rise to new business ventures. Ecosystems are evaluated on 5 key aspects: performance, market reach, talent, start-up experience and funding. Each of these categories comprises another 17 indices which serve to provide a more detailed picture of each of the ecosystems.
Malta as a Booming Business Environment for Tech Startups
The Maltese ecosystem fared particularly well, outranking most of its European peers across several indices. While Malta's ecosystem was shown to be the smallest in terms of value (currently estimated at around $770 million), the nation's growth rate is actually considerably higher than the European average. This factor indicates the likelihood for the local ecosystem to boost both the number and the value of tech startups setting shop on the island over the next few years.
Malta ranked 22nd in two of the five essential characteristics; market reach and talent. The former is largely thanks to an extensive extent of global connectedness that surpasses the international average as well as having the highest amount of born-global companies in the region.
As for talent, Malta ranked among the top 5 in Europe overall 4 indices in this category. It revealed itself to be the best location for sourcing experienced software engineers and the second most affordable for acquiring such talent.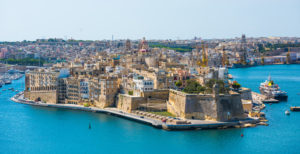 The report also revealed that 40% of Maltese start-ups were actually founded by immigrants, putting the island in 4th place internationally for this criteria, surpassed only marginally by Silicon Valley, Berlin and London.
Another interesting observation that emerged was that the main reason for tech start-ups relocating to Malta is due to "better regulation and policies". Malta is the only nation which registered this as a primary reason, indicating that the economy and finance industry must be doing something right.
All in all, the findings of the report confirmed that Malta is in a great position to join the bandwagon of the tech startup-driven disruptive technology, currently infiltrating the industry.
Local Tech Success Stories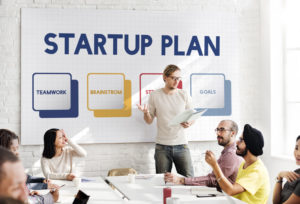 In fact, the island already boasts several homegrown success stories. Two such examples are local tech companies, Hotjar and Altaro Software, both of which recently generated over $5 million in Annual Recurrent Revenue (ARR). Similarly, Malta has also been attracting foreign investment both through acquisitions as well as through relocation of businesses formerly based in overseas locations.
The results of this report were publicized in this year's edition of ZEST, a yearly 2-day conference, organised for the local startup community. The full report can be accessed here.
Early-stage digital technology ventures can easily become successful in Malta thanks to a combination of factors that make for an ideal tech business ecosystem. This booming industry has managed to put Malta on the map for many foreign startups looking for a favourable overseas location to get their tech business off the ground.