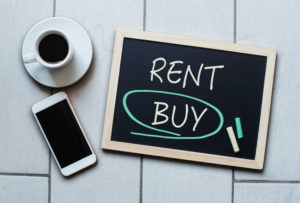 If you're thinking of Selling Offices and Commercial Real Estate In Malta, the process can be slightly more complicated than when buying or renting property. When it comes to selling, many vendors find themselves having some challenges due to market fluctuations which they may not be aware of. Unless you have a buyer lined up, ready and willing to purchase your property at your desired price, your efforts may be futile.
Luckily, with a little guidance from specialized commercial property consultants, selling your commercial real estate assset becomes much more achievable. These are experts who have the industry experience and training to know the market trends like the back of their hand. Hence they are in a better position to help you complete your sale on your terms.
Here are some important tips to keep in mind when it comes to selling commercial real estate in Malta. This is just a rough guide but it will give you a better idea of what to expect when it comes down to making that sale.
Pricing of Offices & Commercial Property for Sale
It's real estate insider knowledge that your property will take longer to sell, the longer you keep it on the market at a higher price than its market value.
You may be unsure of the best way to price your property and many end up overpricing and damaging their efforts. We can help you to get a clearer picture of market prices in order to be able to take the right decision when it comes to pricing your commercial property. This tactic enables you to sell for the best market price within a reasonable time-frame.
According to a recent local survey, around 70% of buyers take a decision regarding their property purchase after viewing the first 10 options. In order to make it onto this 'top 10' list, your property must fit in with the majority of budgets. Overpricing can lead to positioning your commercial property out of reach and thus out of sight.
Valuation importance in Selling Offices and Commercial Real Estate
When it comes to selling offices and commercial real estate, property pricing is not something to be taken lightly especially in today's fast-paced world, when hard numbers are the first thing to be assessed. This process is generally carried out according to the latest market trends.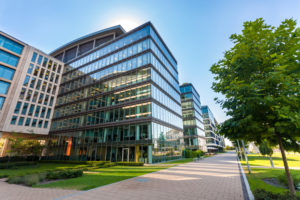 As leaders in cutting-edge technology, we take stock of property prices in each town and village. This allows us to compile the required comparative market analysis (CMA).
A commercial real estate agent will be more than willing to guide you through understanding the results of this study in order to come up with a pricing strategy. Another factor to be taken into consideration is the percentage of negotiability which will also affect the final selling price.
Always keep in mind that the price of your commercial property is one of the key factors that will either make or break the selling process. An adequately priced space is one that brings the most potential buyers to your doorstep. As long as all other pieces of the puzzle are favourable, such as the location, amenities and state of repair, you can be sure that your sale will go through sooner rather than later.
Agency Exclusivity for Commercial Real Estate Sales
You may think it's a good idea to advertise your property with multiple agencies, in order to reach out to a larger market. However, the opposite is actually true.
Selling your property exclusively through a sole reputable property agency can actually prevent challenges that occur when you agree to an open agency listing. Open agency agreements may give rise to multiple cons. They may also take twice as much time to complete the sale.
You also put yourself at risk to several agents wasting your time and using your property as a show model without commitment to the selling process. There is also the danger of underpricing and some agents may not be dedicated to giving you the best value that your property deserves.
By choosing to stick to one real estate agency, you can expect multiple benefits. These include getting the best price for your property, frequent feedback to keep you in the loop, as well as top-of-the-range selling techniques designed to put your property on the proverbial map.
An open agency agreement may take up to 250 days to sell your property. A reliable commercial broker like ours guarantees nothing more than a 90-day window.
Marketing your Office or Commercial Property
As is the case when trying to sell something, whether a product, service or even real estate, you've got to make sure you cover all your bases.
Advertising your property on one platform, such as a website, is no longer enough. With so many online channels at our disposal, it's necessary to really permeate each and everyone available to get your property the exposure it deserves.
We employ the best and most innovative tools in the industry to make that sale happen for you. Our experienced team of commercial property consultants will make it their mission to ensure that your property reaches as many potential buyers as is possible.
Advertising Tools and Resources
By implementing a combination of tried and tested marketing tools together with the most up-to-date industry knowledge,  your property will be given its due exposure in no time.
Popular social media channels such as Facebook, Twitter and YouTube are all excellent ways to increase exposure when selling offices and commercial real estate. Moreover, thanks to fully optimized SEO measures, our websites enjoy a great deal of traffic from thousands of prospective buyers. These commercial real estate buyers have the option to match their criteria with our listed properties. When a match is made, they'll receive an email notification. In this way, your property can receive views from hundreds of buyers every week.
Our marketing package includes round the clock Facebook advertising, direct posting on our own Facebook pages, featured listings in search results on our website, professional photographs. We also offer staging sessions, video tours, advertising brochures and banners, as well as features in our regular email newsletters. Thanks to such comprehensive marketing ammunition, you won't have to spend a penny (or a minute) of your own to dedicate to marketing your property. We'll do it all for you.
MaltaOffices promises sole representation of your commercial property along with sound valuation based on market knowledge.
Prepping Your Commercial Property for Sale
In the contemporary property market, it pays to stand out from your competition. With such a myriad of options available, why should buyers pick your property over others? Naturally, factors such as size, location and budget will be of concern to any buyer. However, it's equally essential to make your space look presentable in order to attract potential buyers.
Think of it as getting ready for a first date. You want to make a good first impression that will leave your suitor impressed and interested enough to want to see you again. The same concept applies to property viewings. Buyers often make decisions on their first viewing and if they're not impressed with what they see the first time around, chances are they're unlikely to get a 'second date'.
In order to get your property up to scratch, it's not just enough to clean it. You need to look at it from an outsider's perspective and see what needs improving and what could be added to make it look more appealing. When taking into consideration the number of viewings property-hunters usually go through, you'll really have to go the extra mile to make your mark.
Looks are Important
There's a common Maltese saying that goes 'L-ewwel ma tiekol l-ghajn'. This roughly translates to 'you eat with your eyes first' and could not be more relevant to selling your property. Buyers will always make judgements on what they see. So no matter how much potential space has, you need to literally show it to them in order to convince them that yours is the right property.
For starters, take a good look at the facade of your home or commercial property. This is the first thing people who view it will set eyes on, which is all the more reason why it should look attractive! Apply a fresh coat of paint, prune the garden, fix up any broken stones, and basically eliminate any shabbiness that could give off the wrong vibes. Add some colour with newly potted plants and make sure your hallway is spotless and inviting.
Fix it Up
When it comes to the interior, make sure it looks as good as new, with proper furnishings in place. If anything happens to be broken or tarnished, make sure to get it fixed.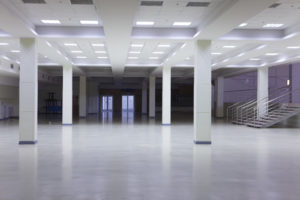 Ensure the space is well lit by leaving curtains open, polishing the windows as well as replacing any light bulbs. Bright spaces are more likely to entice buyers. Next, take stock of the furniture and ensure that it isn't cramping the room.
If you think the walls need sprucing up, repaint them in neutral colours to keep things simple. Once the major changes are taken care of, attend to the smaller tweaks and details, which could make all the difference. These include missing screws, fixtures and the like. It would also help to remove any personal photographs and art pieces, as well as company branding, in order to enable viewers to envisage the space as their own.
These simple, tried-and-tested tips can work wonders not only to transform your home or office space to an attractive property for prospective buyers. Having a well-presented property also gives you the opportunity to maximise your asking price. So it's a win-win.
Ask for Help
All our trained property brokers are equipped with the knowledge and expertise to assist you with selling Offices and Commercial Real Estate for our clients. They can also give you additional insider advice on how to increase your property's value. They'll also point out the best ways to stage the interior in order to get the most out of all viewings.
Having been in the property market for over a decade, we understand better than anyone else you need to get the best price for your property. Whether a childhood home or a well-loved commercial space, a property is not always easy to part with. With the right guidance and advice, you can make an easier transition to the next chapter of your life.