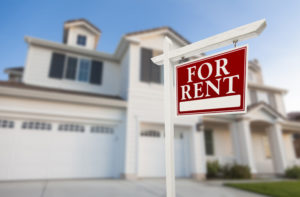 If you're relocating to this lovely little gem in the heart of the Mediterranean, it's worth doing your research on the rental units available before you make your move.
Renting has become a popular option for expats, especially in recent years, when the island has witnessed a steep increase in the sheer number of foreigners looking to settle and work on its shores. Malta has adequately responded to this demand by providing a decent supply of modern housing options available for rent in most major towns and villages.
While turning to Facebook groups is a popular option for those seeking to rent, you could always turn to the good old Classifieds in the local daily newspapers, the major ones of which are available in English and online; the Times of Malta and the Malta Independent. Another way of searching is by walking around residential areas and looking out for 'for rent' signs and notices put up by landlords or agents as this is one way to get a good picture of the neighbourhood and the actual building itself rather than looking at images on websites which may sometimes be deceiving.
Searching for Property to Rent in Malta
However, keep in mind that seeking out the services of an experienced property agent will be the most useful as these can provide you with the best overview of properties available to suit your budget and requirements.
Your rental search for property in Malta should be quite simple and you might find your ideal choice almost immediately. When proceeding, a viewing can be arranged fairly quickly and most landlords will accept a quick move, even just within a few days. Your first month's rent is generally paid in advance while a refundable deposit is also requested.
Luckily, rental contracts in Malta are also relatively straightforward. Before you even think about signing one, however, be sure to go through the checklist of essential points below to iron out any possibilities for misunderstandings occurring.
Don't let your landlord take you for a ride – unfortunately, a common occurrence in Malta. Check out our useful tips listed below to make sure you get the best deal for your rental investment on the island. Most of this may sound like tedious legal jargon to the uninformed, but reading up on these important basics might save you a lot of money and hassle in the future.
Ensure Your Deposit is Secure
Unfortunately, unlike in the UK and Scandinavian countries, in Malta, a deposit-guarantee scheme doesn't exist. Your deposit is simply held on to by the landlord, which can be problematic in some cases.
For this reason, it's essential to ensure that your rental contract covers what your deposit applies to in detail. If not, the landlord will be able to take off any amount for any reason from the deposit, leaving you with much less than your full amount in hand at the end of your rental period. Also, be sure that your contract clearly notes that receipts and proofs of purchase should be shown to determine the exact amount you are liable for, as some landlords may try to cheat tenants by charging more than they actually paid out.
Sign and Check an Inventory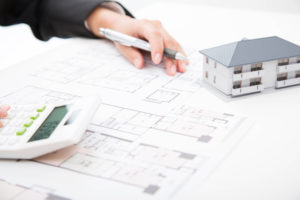 The inventory document is just as important as the contract itself; this can easily be overlooked since most landlords aren't quite so knowledgeable about the legal technicalities of such documents. However, an inventory is paramount since it allows you to protect yourself by clearly stating what was (and wasn't) in the property at the time when you moved into it. Taking photos of the place, both inside and outside the building would also be helpful to take stock of the damages which already existed before you moved in.
 Go Over the Termination Clause
Maltese law doesn't grant tenants the right to terminate their rent agreement before the duration is up; hence you'll need to plan your stay accordingly or risk paying for months of extra rent, even if you're no longer living in the property.
However, there is one clause that's often added to Maltese rental contracts that specify that an emergency that requires you to leave the island quickly is grounds for being able to terminate your contract earlier, with a month's notice, although you will have to give up your deposit.
Make Sure Your Agreement is Actually Signed
While we're aware that this might sound obvious, it's important to check and double-check that:
Both copies of the agreement are signed by both parties
All pages of the contract are signed or have initials
Includes all details of both parties
Includes signature and stamp of the estate agency involved (sometimes required for banking purposes)
Be stapled together properly to avoid foul play
Ideally, also be signed by a witness (usually the estate agent)
Never Pay Your Rent in Cash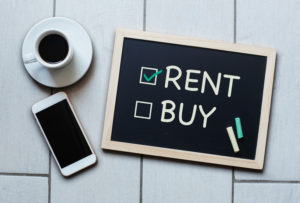 Always ensure to pay your rent by cheque or bank transfer even if your landlord asks for cash; don't give in. The only reason some do request cash payments is to avoid paying tax on their property, which really isn't your problem.
Only if there's really no other way to get around it and you must pay in cash, make sure to request a signed receipt showing the correct amount and date. You don't want to leave anything up to chance; without a valid paper trail, your landlord could easily claim that you never paid rent and even sue you for it.
Go Through the Agreement
Unfortunately, most rental contracts do contain a large amount of boring legal stuff which you can't be bothered to read properly. However, you should go through it with a professional, such as a reliable estate agent or legal person, to make sure you fully understand every clause. This will help avoid future misconceptions and arguments.
Leave No Room for Grey Areas
Everything in the contract should be clearly outlined in black and white; this point cannot be stressed enough. It's only the written word that counts in rental agreements so make sure that everything is covered to avoid much future chagrin. Don't let your seemingly 'nice' landlord trick you by giving you 'his word'; it might not count for much in the long-run.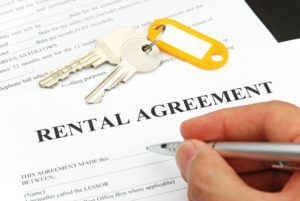 Finally, keep in mind that if you're using the services of a seasoned estate agent, you should make the most of them and ask for amendments to the rental contract until you are completely satisfied with the final outcome.
Some Maltese landlords tend to lack much professionalism and experience so ensuring that all your paperwork is in order before you go ahead with your move is essential.